I know I know, I'm just a bit left out from the current future. Haha. But I'm doing this with a little twist here.. comparing against my
L'egere BB cream
.
However, is this replaceable? Absolutely!! - for me
lah..
Product pic...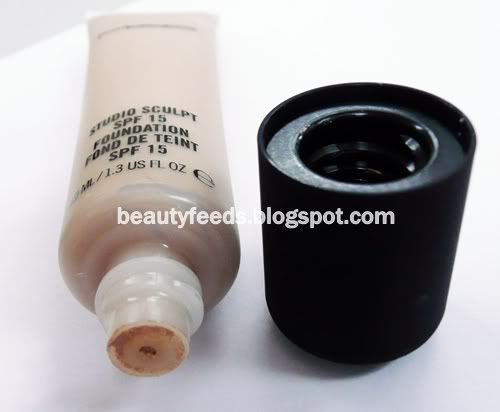 Squeezable tube, and very convinient too!
See the mousse-like foundation? It's not like those hair mousse type of texture though..
Spreading on my fingers..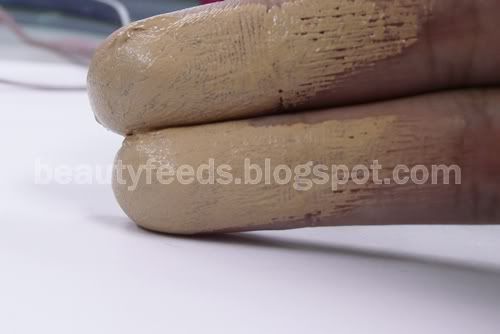 It does look a little like whipped cream too!
sigh, my photos.. look so weird here...
Under direct sunlight..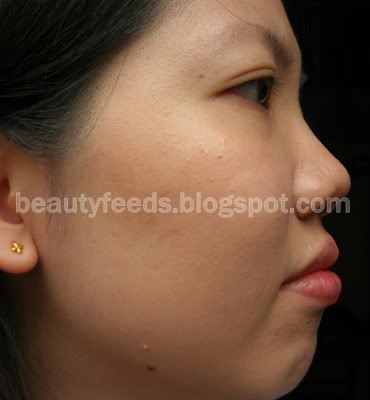 Anyway, my color is the same as Jenn @ Lipglosseater. :D
NW20
The Product:
40ml
Price :
RM120
From MAC's website:
A creamy, luxurious, gel-based foundation that provides medium buildable to high coverage with a natural satin finish. Hydrating, instantly revitalizes the skin while keeping it looking smooth, soft and plush. Long-wearing, water-resistant.

Before I tell you my thoughts.. here's how it works on my skin.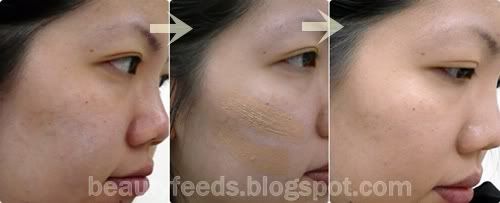 *I only apply one layer here*
Here's my thoughts:
Coverage

: Medium, but this can buildable if you can tolerate the texture of this foundation.

Texture

: From the website, it points out that it's gel based, but for me, it feels more like cream + mousse. It's thick and it's not easy to blend as well. Also, if you have L'egere BB cream, this is much more thicker in terms of it's consistency.


Effect of this foundatio

n

: Dewy. Matte doesn't come into the picture even if a setting powder is used.


Scent

: Coffee!! I don't know why but it does feel a little like coffee.. just a slight coffee smell to it..

(btw, I'm not a kopi-fan here..)
If you do watch 女人我最大 program, Kevin did mentioned that this foundation gives a Q10 effect (lifting effect) of the face.. by achieving this, he did also mentioned that you have to use this with a MAC brush that comes out with this collection - MAC 191 foundation brush (see below).
*191 brush is the 3rd product - square-shaped synthetic-fibre brush*
So, I'm putting a test to see whether there's any Q10 a not. Please excuse the bloated face.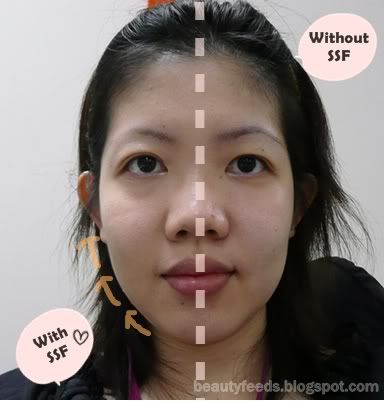 * got ar? *
I have no 191 brush but I did use my 190 brush to blend the foundation in.
BTW, I also do feel that it's better to use a brush to blend this foundation because the creamy mousse foundation doesn't really work well with my fingers..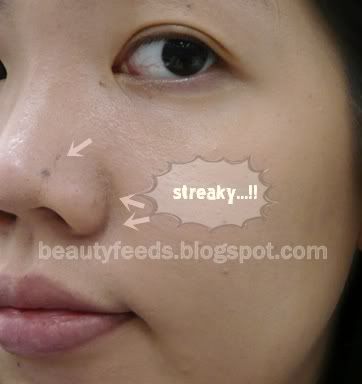 Now here comes the interesting part.. I'll show you how L'egere and MAC's SSF works for me..
Any difference? Or maybe it's because of the direct sunlight.. it doesn't help much..
Here's a photo that do show that my MAC SSF shows a slight different between L'egere BB cream.
It has a darker pink undertone with it. L'egere BB cream fitted much better to my skin here... Texture wise, I do feel that
L'egere BB cream
is not so creamy like MAC SSF and it does spread a little easier than MAC SSF as well.
Anyway, both MAC SSF and
L'egere BB cream
gives the same coverage but different in terms of price.
Would I re-purchase it? Well, maybe not ...
sorry MAC!

BTW, if you are looking for other's opinion about it, do check out these blogger's review too!