Wet n' Wild is no strangers to most people. Even for myself, I don't really came across Wet n' Wild products other than nail polishes (when I was a teen back then).
Until recently this cream liner catches my attention from
NonPareilBoutique
's website.
It looks so cool right? These pics are taken from
WnW's website
.
I ordered mine from NonPareilBoutique and this is how it looks like..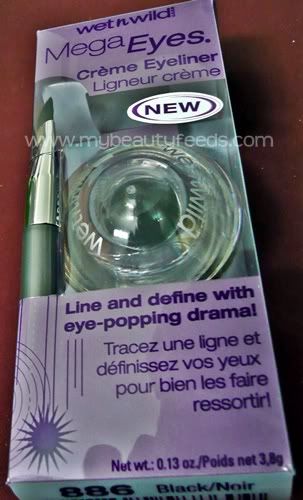 Even though it comes in a "soft"-plastic kind of packaging, but it still does attracts me to it. :D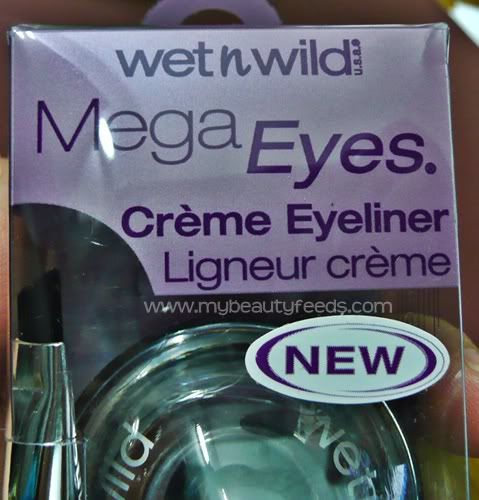 The back of the package..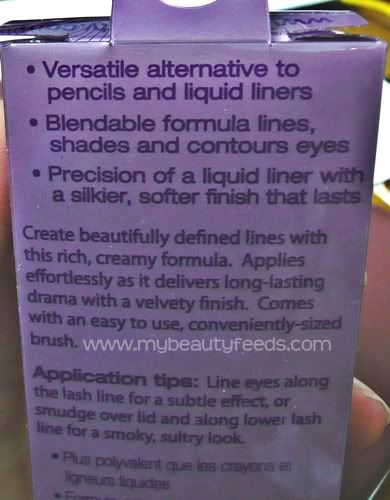 Also printed with some foreign language that I don't understand.
And if you are wondering about the brush that it comes with....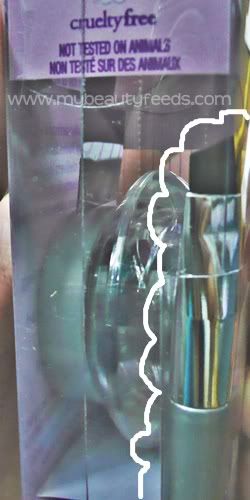 I actually loved the size of it.. but it is awfully scratchy.
Here comes the UFO!! hahaha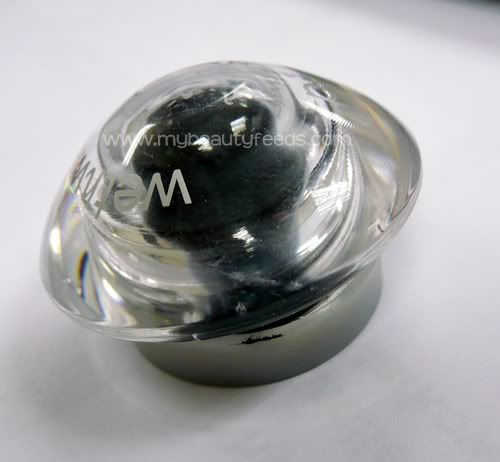 I read from somewhere that these gel liner should be kept upside-down so that it won't dried up.. so I supposed WnW designed it this way?? Hmm..
LIB - Liner in Black :P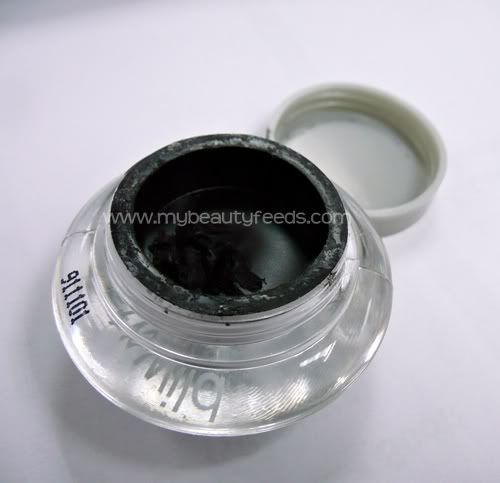 I didn't use the brush because it was pretty stiff.. so here's my MAC 209 brush..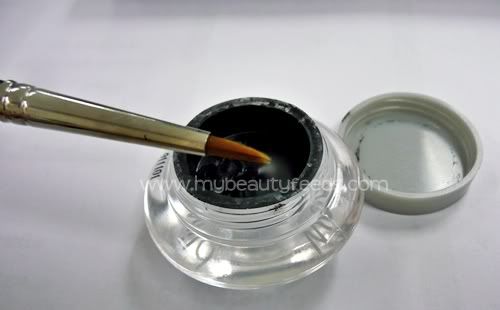 The swatch..
The Product:
3.8g
Price :
$3.99 <-------
AFFORDABLE CAN!!!
Where I got it from:
Nonpareilboutique.com
Description from the WnW:
Soft smoldering eyes are yours with wet n wild MegaEyes Crème Eyeliner. This innovative liner, which also doubles as an eyeshadow: creates a glamorous cat eye or soft subtle effect in a snap. Applies effortlessly as it delivers long-lasting drama with a velvety finish. Comes with an easy-to-use, conveniently-sized brush.
Features of it:
Versatile alternative to pencils and liquid liners
Smooth, blendable formula doubles as an eyeshadow
Creates a soft daytime look or precise evening look
Precision of a liquid liner with a silkier, softer finish that lasts
Specially designed brush allows for mistake-proof application
Here's me wearing them...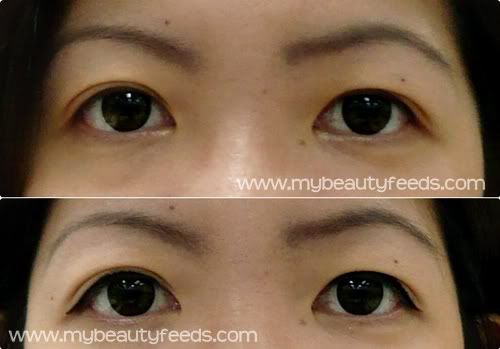 Hmm.. my thick lids is killing the liner!!! :D Here's another one...
My thoughts about it:
I'm loving it!! Previously, I did reviewed about my
Coastal Scents gel liner
and raved about how smooth it goes onto the lid, but this one is even smoother than that!! The texture is so soft until my brush can make several "pathways" and "potholes" in the cream liner .
The cream liner also dries up pretty quickly upon application. I have also worn the liner to work and the cream liner never smudges on my lids after wearing them for more than 8 hours. It does not smell weird unlike my Kate gel liner... and best of it, this is super AFFORDABLE!!!
Cons?
- Only two colors available - black and eggplant.
- Not available in Malaysia
(boringgggg!!)
- Because the cream liner is so buttery smooth, it can "over-create" the line
(became too thick...)
. Have to control the hand pressure when drawing.. :)
If you can get your hands on them, please do so!!And do let me know what do you think about them too! ;)
Here's the ingredient list that I can get hold of..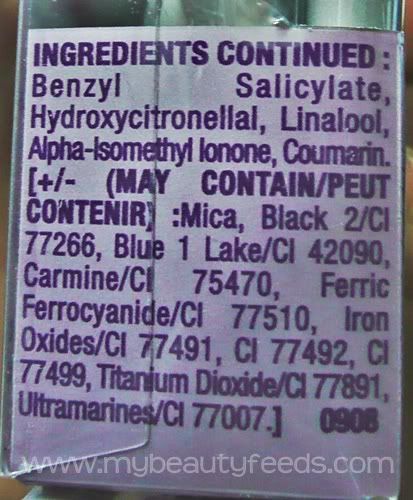 Will I re-purchased it?
YES!!
and I already bought a back up of it.... hahaha