Yes. I'm going to talk about this today.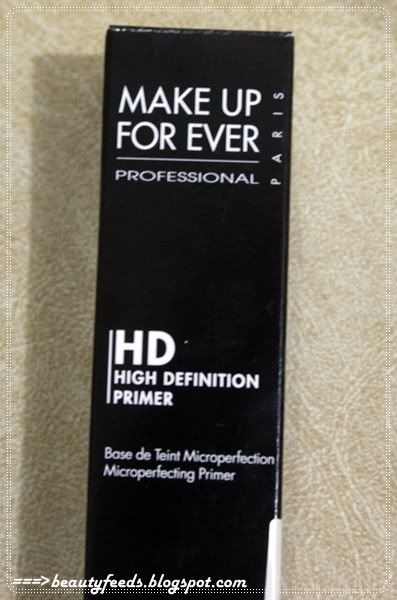 I bought this when I was in Jakarta 2 weeks ago. Mainly because:-
(a) My
Guerlain
Primer is going to hit the bottom soon.
(b) I'm looking for a primer which is more thick in texture.
(c) Penang does not have MUFE counter.
(d) I heard so much raves about them, back then.
So I got one myself. In
Green
. Hijau. Yeah.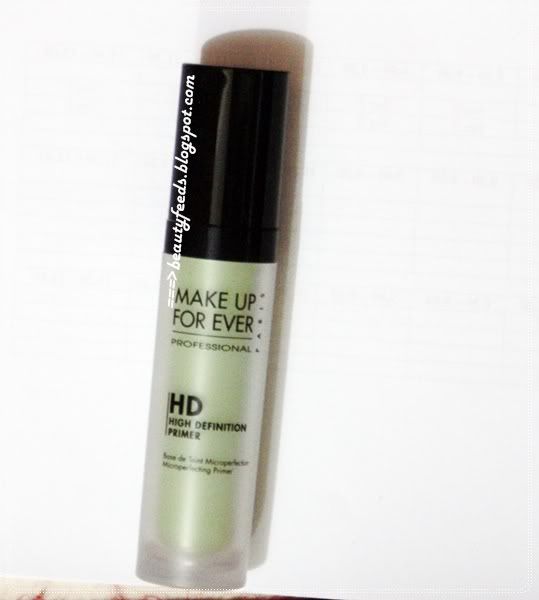 At first I was thinking of getting the mauve coloured one since it smells more refreshing than this one. But the MUA recommend me to get either the Green one or the Yellow one. Because of my "Bintik-Bintik" (as quoted by the MUA), she said it would be beneficial for me skin to somewhat "conceal" and "reduces" the redness of my acne. -_- Fine. Oh, and this smells a little like "Rejoice" shampoo.
Anyway, this product is made in France.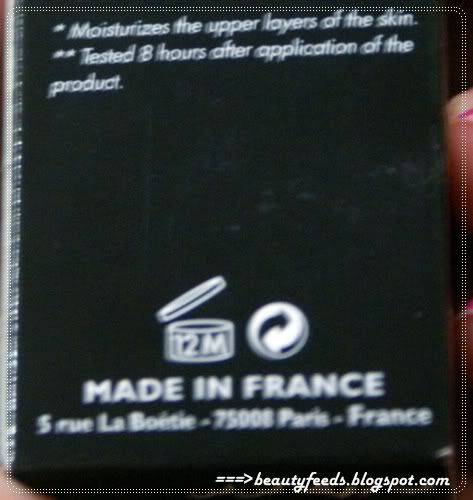 The description.. (Sorry for the crappy photos)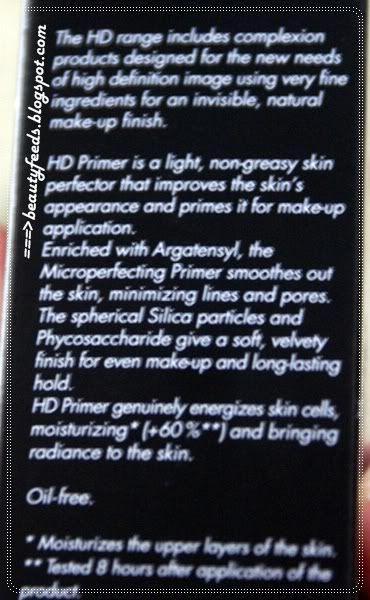 The label..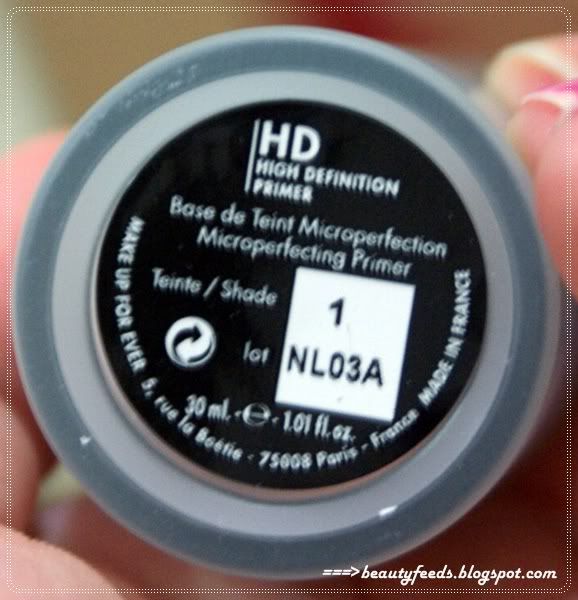 Wondering how slim and tall this is?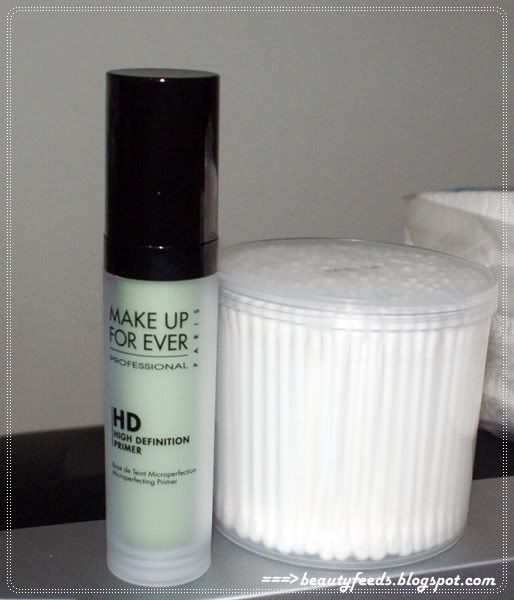 And the pump of this HD primer...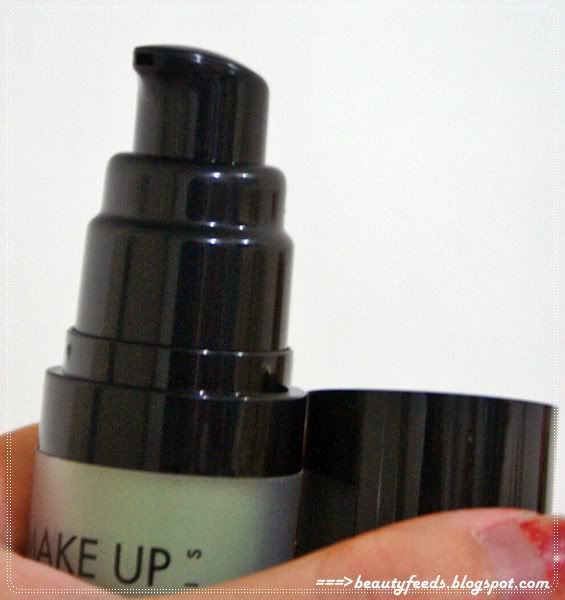 Let's do some experiment with this MUFE HD primer before we go into details..
Green green primer...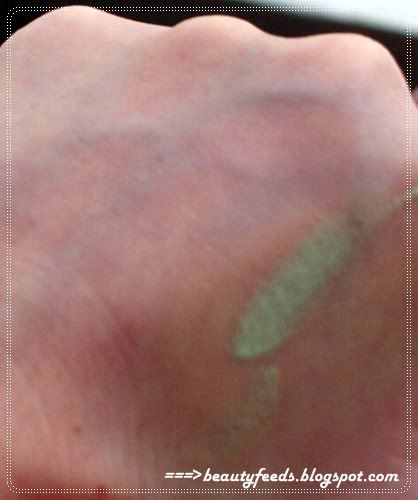 The swatches on the back of the palm.. Can you spot the difference?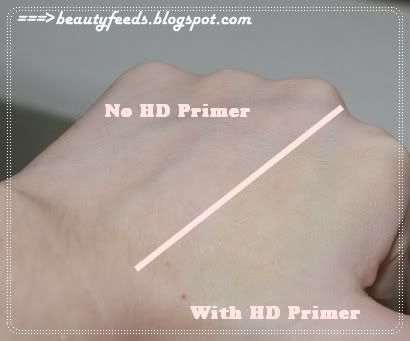 On my bintik-bintik face.. -_-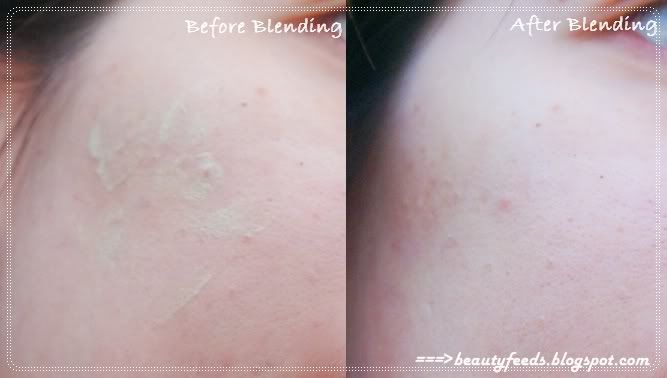 Do my skin look like leprechaun's ? =P
Here's an "AFTER" photo after I applied Shill's BB Cream onto the primer..
Another "AFTER" photo with Chanel Mat Lumiere Powder Foundation + MAC's Sweetness Blush..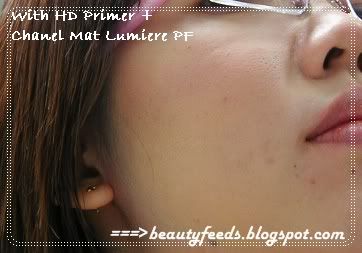 Any bintik bintik there? :X
Price: About RM105 (This is the MUFE price in Jakarta after a rough conversion)/ 30ml
Overall Description:
Well, a few things that I am not satisfied.
(Disappointment 1) The packaging.
Yeah, it looks okay in the pictures, but in real life, this bottle packaging is made of plastic. I'm not against anything that is made of plastic, but then this packaging just "hate" me. I brought this HD primer back from Jakarta (Indonesia) and guess what?! This primer spilled all over the place , the bottle just "loosen" itself and the bottle cover is not intact with its body. Sigh.
(Disappointment 2)
The primer itself.
I thought it was good for me since I wanted something thicker than my previous primers. Most of them are more watery and absorbs a little slower because of its consistency. This primer is indeed thicker but the blending of this primer onto the skin is quite a tough job for me. I don't own F1 / Initial D fingers and sometimes it looks a little uneven on my skintone if I didnt blend it out quickly. And also, the amount that I use for this primer is almost 2x my previous
Guerlain primer
.
(Disappointment 3)
It ain't do good as it describes.

Let me check if these all applies:-
- energizes skin cells (Nada, maybe a little).
- Moisturizing ( Nada, this gives a matte feeling, not moisturizing in any way)
- Bringing radiance to the skin (Nada, like I said, it gives a matte finished.. mana ada dewy/radiance...)
(Disappointment 4)
It stains my ladies fingers.
Yeah. The picture says it all. -_-
On the good side of this primer, it really does help a little on concealing / reducing the redness of my acne. Not obvious but at least it does its job. It also absorbs fairly quickly on the skin (if you do blend it out quickly) and my powder foundation does stay strong just like husband and wife.
I won't say this primer is bad, maybe it just doesn't work much for me only! :)
Am I gonna repurchase it? I don't think so for this one. Anyway, do check out the other HD Primer colors. I'm sure there's one that works better than this one. =)
Overall rating:
The mighty ingredients: