I always had a thinking that Guerlain's Cosmetics is made specially for
aunties
.
And I didn't know I was one of them who falls head over
heels
slippers for their make up base.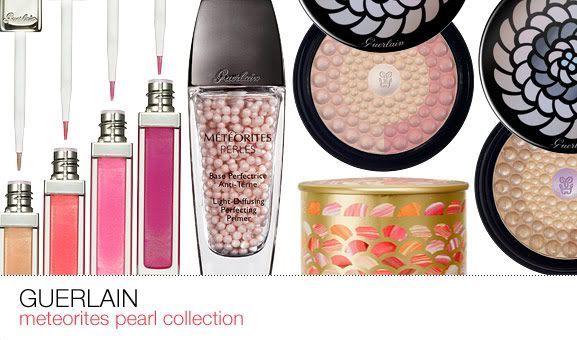 *Picture from Sephora
They look gorgeous, dont you think so? My purse thinks otherwise though.


I didn't expect to use this previously when I was in dilemma choosing a base between RMK and Guerlain. But I never regret choosing Guerlain, though.




At first glance, I was thinking, "Am I going to use one beads at a time?".

And when the SA tested that on the back of my palm, I was amazed by its fast absorbing effect.

Look at how cute the base is.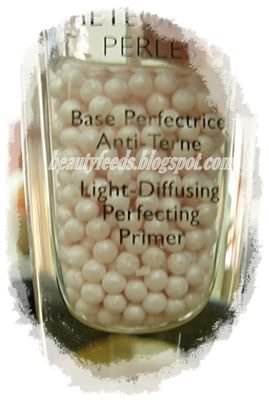 The liquid after the suction process.

It does gives a slight shimmery effect after it is applied. But not obvious.

This is what Sephora says on its web.
This gel formula is the first makeup base with pearls of light; it contains an exclusive, color-control base to camouflage blemishes and discoloration, and pearlescent extracts to capture and reflect light, blurring the appearance of fine lines without adding shine.

And it's ingredients if you are wondering.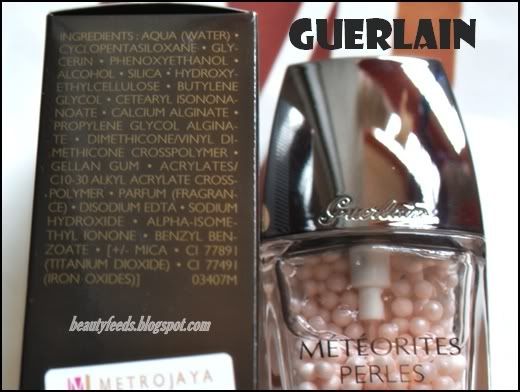 Overall review:
Guerlain's makeup base is

really lightweight

and it gives a

luminous effect

after it is applied. Because of its lightweight properties, it also

absorbs into the skin almost instantly

. However, I don't think it does help camouflage blemishes or help with discoloration of the skin, though.

The Price (as of August 08) : RM200

My Ratings:




Will I buy again?Yes! If I had the dough. :D

P/S: Guerlain also has its new limited edition of eyeshadow pallete called Ombre Éclat 4 Shades Eyeshadow Palette. Not sure if it's already in town, though.


They sure had PRETTY expensive stuff around, huh?