Pretty huh? I saw them when I went to
MAC's HK Launch
weeks ago. This set was launched in early March if I remembered well.
I *was* quite interested with this pretty palette when I knew it was going to come out from Bobbi Brown. But in the end, I didnt bought it.
Why? Because it was ridiculously small! The shadow pans is about my pinky(little finger) size!
And all of them are matte shadows too! For RM230, I would rather spend it on Coastal Scent's one.
Here's some swatches for your eye satisfaction ...
Taken under yellow lights...
Taken under white lights....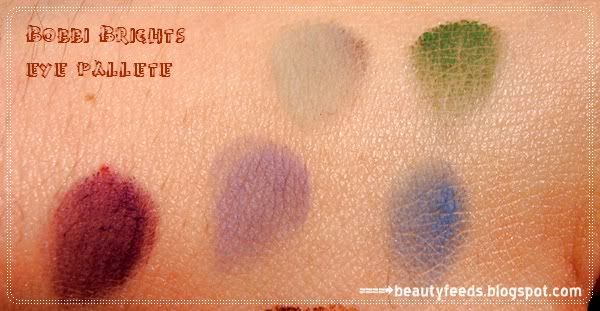 Different point of angle...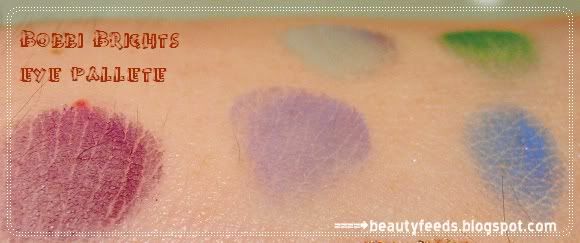 My thoughts:
If you are feeling all hype-up about Hello Kitty's "Lucky Tom" or "Too Dolly" palette, I suggest you shift your "investment" to get this one.
As you can see, these colors showed up prettily on the back of my palm (unlike MAC's "Lucky Tom" takes me a few times to get them on my hand!!
).
These eye shadows has a powdery-finished effect and not velvety-finished. Even though this palette is super-small, but the pigmentation of these shadows are good, which I think they are way better than MAC's eyeshadows.
Oh and by the way, Bobbi Brown has another set of Limited edition items coming in as well.
The Platinum Collection.
I'm not a fan of cream shadows or lipgloss. But this is interesting..
Platinum Pink Shimmer Brick.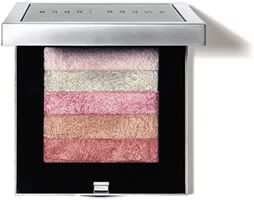 Skin has a soft and luminous glow this season courtesy of Bobbi's newest Shimmer Brick, part of her NEW Platinum Collection. Five color bars-soft pink, platinum, bright pink, golden coral and rose-blend together to light up the face. These shades work beautifully as highlight colors for cheeks or anywhere you want to add shimmer. The special platinum bar is a great new shade for eyes. Custom-made compact features a metallic silver finish and faux-leather detailing.
Multi-shimmer-brick eh... for eyes and cheeks..
Hmm....