I believed most people did try before nose pore pack. Either from Biore, Kose Softymo, Charcoal, and not to forget, Sheep Placenta (I wonder if it is origin from baa baa black sheep?!)too!
Well, most of those doesn't work on me. I tried this.
*Warning* Please don't read this if you are eating.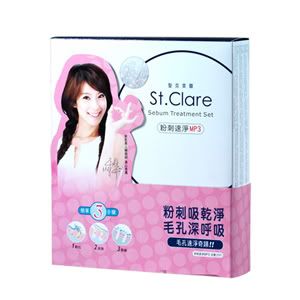 And I'm one of the satisfied customer for this.
The product is called: St.Clare聖克萊爾粉刺速淨MP3
In English is St. Clare Sebum Treatment Set. But I don't understand why Chinese name do include "MP3" as well. I even thought the set comes with a free CD/MP3 or something! :P
Well, it doesn't comes with any CD attached. But it comes with 2 little bottles and a tube of mask.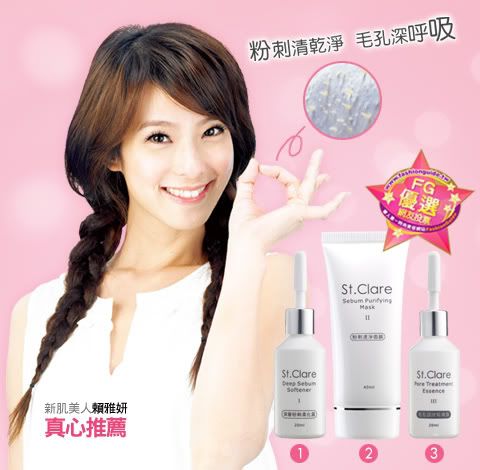 In real life, it looks exactly like what we see..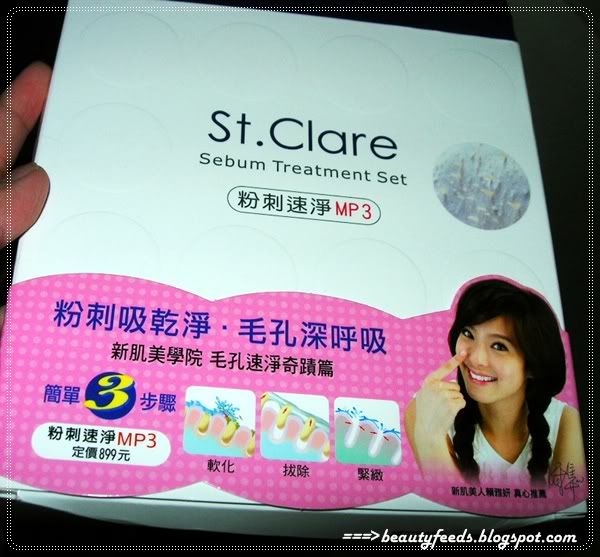 (1) Deep Sebum Softener 10ML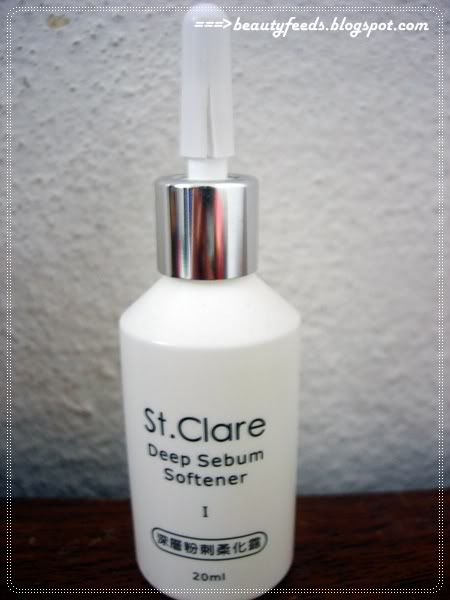 (2) Sebum Purifying Mask 40ML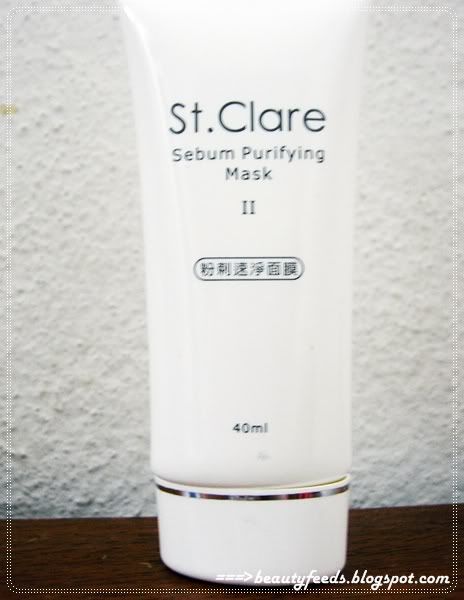 (3) Pore Treatment Essence 10ML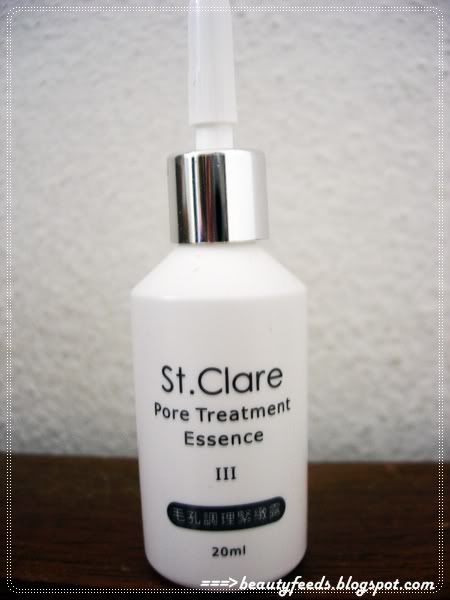 And these is how it works:
Start from the Left to Right
(First Pic)
- Using Deep Sebum Softener to massage onto the nose area and rinse it with lukewarm water. This will soften the whiteheads / blackheads.
(Second Pic)
- Apply an adequate amount of the mask. Make sure it covers the pores well. Sebum Purifying Mask will then peel these stubborn illegal babies out.
(Third Pic)
- Slap on some Pore Treatment Essence to tighten the pores.
Easy right. The only difference of this with the other blackhead pore packs that I know, is the color of the mask. The color of this mask is White. See?
Wondering how big these tubes/bottle are?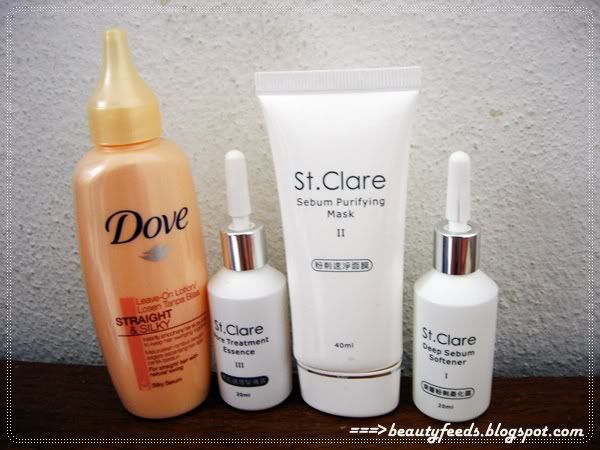 The Dove leave on Lotion is the smallest bottle size in stores ya. Not the big one.
Let me show you the results:
Look at that! Can you see it?
I tried googled St.Clare聖克萊爾粉刺速淨MP3 and some bloggers have more detailed results on this. If you don't believe me, tried google and see. But make sure you are not eating / having a full stomach ya.. :P
Price:
488NT (I got it for RM60+- locally)
Overall Reviews:
Not bad. For my first time using the Sebum Treatment Set, the results are really amazing. I can see a lot of white heads and blackheads on the mask. -_- The blackheads are lesser now(also with the help of scrubbing every 2 days).
The only comment for this is the purifying mask. It has a minty feel after application and I also felt some stingy feeling on my nose area which I don't like. However, the stinging/minty feeling will go away about 3-4 minutes later. Besides, I waited quite long for this purifying mask to dry up completely. Normally my other pore packs take me about 20-25 mins to dry up and ready for peeling, but this one takes a little longer than usual.
I quite like the Pore Treatment Essence. The smell of this essence is very refreshing. But it doesn't really tighten up the pores. The effect is more like giving a protection and reducing redness after the mask is peeled off.
My rating for this :