Yes! Finally I had the courage to open up my new blusher! LOL!
This is because I had a very bad habit of buying and buying and buying without thinking if I really need these babies. :P Please excuse myself for self confessing! :P
Anyway, let me introduce you another new blusher called Wet n Wild Color Icon Blusher. =)
May I present you the introduction for this baby.
Wet n Wild Color Icon Blusher is a luxuriously smooth formula that provides a transparent sheen and a radiant pop of color to cheek for a natural glow. Infused with a special blend of treated nylon powders, Wet n Wild Color Icon Blusher delivers a long lasting color. Wet n Wild blush is dermatologist-tested.
Usage description:
Sweep on wnw Color Icon Blush that strikes the perfect balance between a blendable transparent sheen and a radiant pop of maximum color. A special blend of treated nylon powders provides long-lasting color. Dermatologist-tested.


The packaging at the back.
Up close of the color that I got - Pearlescent Pink.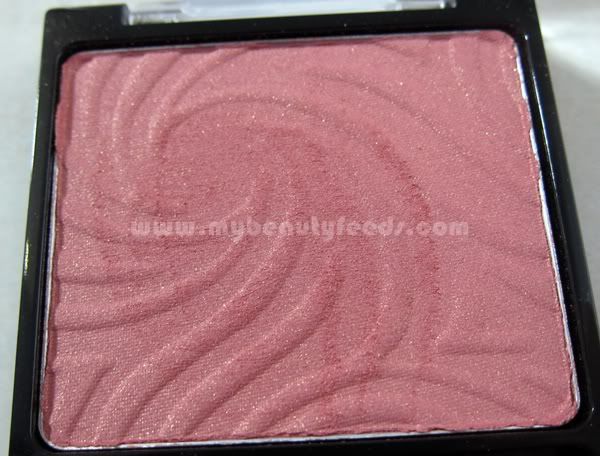 It does look a little dark here and in real life, the color is almost what you see as above.
Also, it comes with a little brush.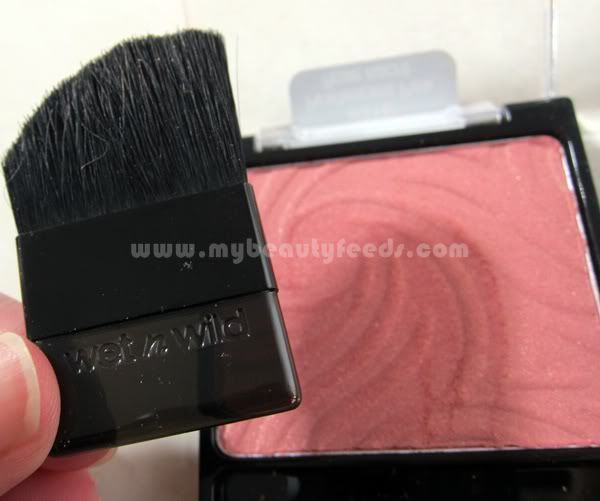 And the brush is uber-dissapointing. *hiks*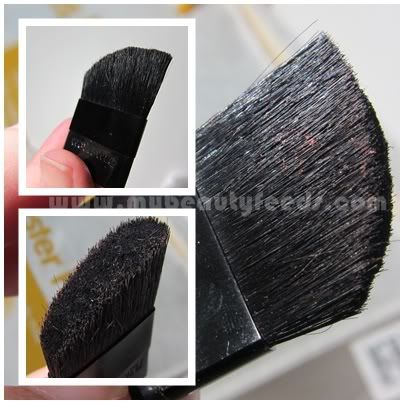 Why?? Do I need to say more?
The swatch.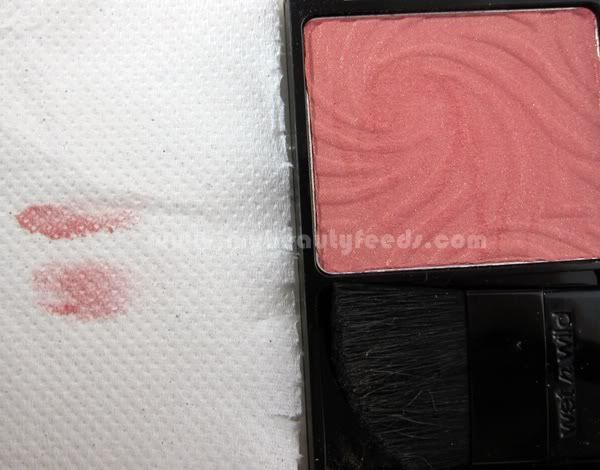 And on hand.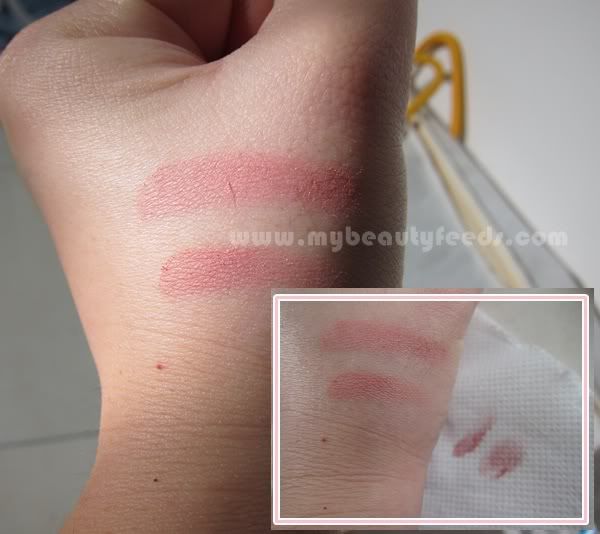 Pro
duct size:
0.14oz 4g
Product price:
$3 (from
Nonpareilboutique
)
My thoughts:
This blusher is quite pigmented by itself, very powdery and quite finely milled too. Something like my previous
ELF Blusher
. Because of the "fragility" of the blusher, I have to hold it up firmly, just in case the floor "catches" it instead of me. =\ Also, fragance is very minimal too, I don't think it does have any strong scent attached to this one.
On the other hand, I still don't see myself reaching for this blusher as much as I does with my other MAC blushers. This is because I noticed that my brush tend to get "more" product than it should and I always have to tap it off a few times just to get the "extras" off from the brush, hence the wastage and messy-ness. Hmph! And no, I'm not talking about the brush that comes with this, because the brush that comes with it is too coarse for my liking. :(
But for $3, how can I expect so much for a blusher? If I had a choice, I would prefer to go for
ELF blushers
instead of this one because the
prior's
texture is somewhat a little more "smooth" and has a slight "silky with sheen" finish upon application.
Would I repurchase this?
No.
But I'm glad I've tried it and it does kill any future lemmings that comes from this line at the moment.
Sorry WnW!
The ingredients:
So have you tried this one yet?