Despite of the opening prmotion from Nature republic
(which was ages ago when they first landed in Penang)
, I grabbed this Prism Blossom Powder off the shelf together with the
aqua sunblock
. I was not actually attracted to the discount (20% at that time) which is already attractive enough, but was drooling at packaging of this powder.
So elegant, can!
Too bad I tossed away the box already. I couldn't get hold more of the information on this (especially on the instructions/ingredients) part. Even if I had them, I don't think I would be able to read them since it was all in Korean (yikes!).
Here comes the eye-candy pictures!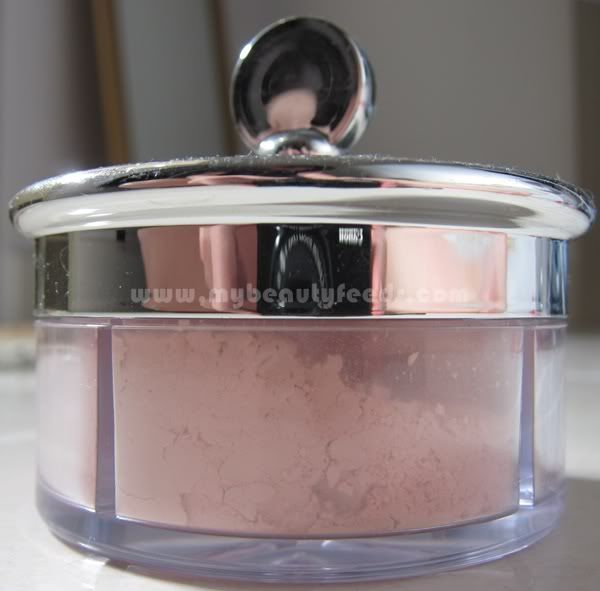 Comes with a powder puff (ignore the dirty-old puff ya).
Printed with the name.

Prism Blossom Powder. Four colors that is segregated into four compartments!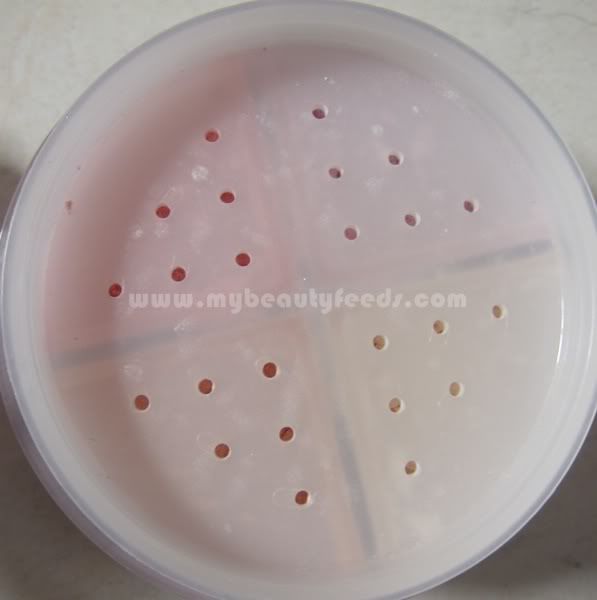 Looking fine over here!
Finely milled.
Plus it comes with free shimmers that comes together with the orangey/beigey powder.
Spot it?
Product Size:
20g
Product Price:
It's about RM89.90 (if I'm not mistaken, or RM69.90)Will update again when I get this from the store.
My thoughts:
This is one of their star product, as claimed from the SA at the Nature Republic counter. And my my, it was still out of stock the last time I went there surveying before my Korea trip back in December.
Truth to be told, I actually like the powder. It's more like a finishing powder or loose powder to me. Even though it has slight shimmers, it does not really bother me as it does not create extra "shine" to the face. Oil control wise is good as well. And it does smell nice too! I think most of the items from Nature Republic has fragrance / parfum in it. Not sure if it's a trend but I do notice many Korean cosmetics and skin care items contains quite an amount of fragrance/parfum in their products.
Also, the SA also did mentioned to me that this powder can be worn alone after sunscreen. No foundation or BB cream needed prior to this. Since it's a finishing powder, please don't expect coverage from the powder. =)
Overall, I'm quite satisfied with the powder even though the packaging is huge (sorry, didn't get to measure this). And yes, it does take up a little more space compared to my previous loose powders. =D
Would I repurchase again?
Maybe, if I ever ran out of this one (which I doubt at the moment).
So have you tried anything from Nature Republic's cosmetic line? Do share any other product that you like. Would love to try out some other stuff too!