I got this some time back last year when I was stocking up my
cleansing gel
. I wasn't skeptical about trying this as I've seen many reviews around, either from Youtube or from the blogging world. And my, this is really "micro" to me as a scrub!
The description that comes with it.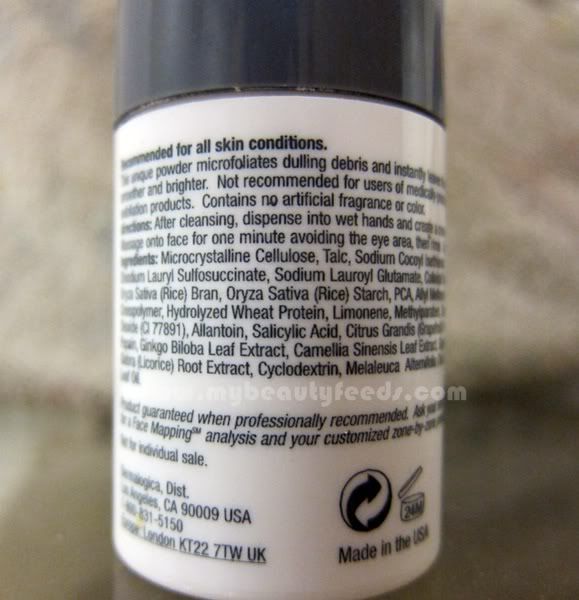 One thing I do not like about this is the dispenser. Look how messy it is!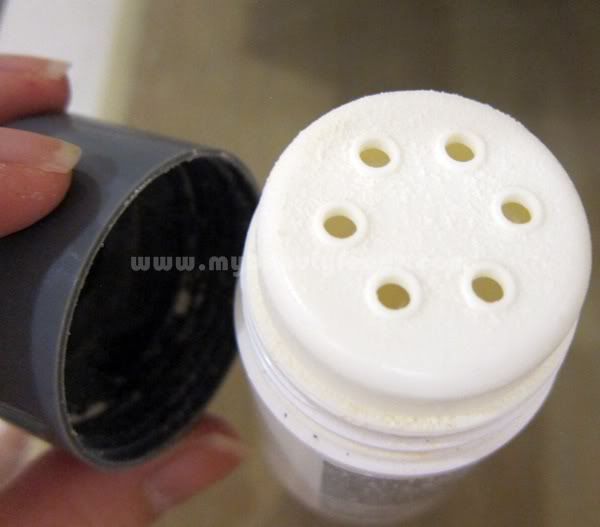 Because this scrub is oh-so-super-fine-yo.. you don't need such "big holes" to dispense the product. I'll tell you more about this in the later section.
The daily microfoliant!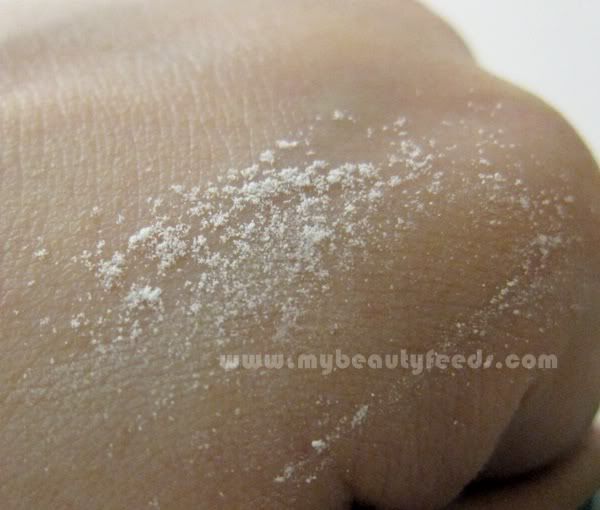 It does look like baby powder or some super-fine rice flour, right!
From
Dermalogica's website
stated that...
This unique Rice-based enzyme powder microfoliates dulling debris and instantly leaves skin noticeably smoother and brighter. Contains no artificial fragrance or color. All skin conditions.


You may find other description that describe the product like this too..
This is a truly unique rice-based enzyme powder that microfoliates dulling debris and instantly leaves the skin noticeably smoother and brighter. The powder formula activates upon contact with water, releasing Papain, Salicylic Acid and Rice actives to smooth the skin and accelerate cell renewel. Daily Microfoliant is also formulated with a unique skin brightening complex of Bearberry, Aspergillus, Grapefruit and Licorice to help balance uneven skin pigmentation. A super soothing blend of Green Tea, Ginkgo and Colloidal Oatmeal calms inflammation, leaving the skin extraordinarily clear and refreshed.
Product size:
13g (I believed this is a sample size)
Product price:
75g for RM228 (Retail Price)
My thoughts:
This is one of Dermalogica's best selling products. Super-fine rice-based scrub. Just wet your hands and pour a little bit of the powder and you are good to enjoy good face scrubbing time!
And does it live up to the hype? Well, maybe yes and no for me.
Let's start with the "
No
"s.
1) Very obvious- the price. xD 75g for RM228 is ridiculously expensive. Maybe I'm wrong about the price but I did ask around and you may get at a cheaper rate if you are their member or something. But still, it's expensive!
2) This rice-based enzyme powder scrub is too fine! Heh! If you like the coarse feeling of scrub like St. Ives or Mint Juleps'(which I will review later on), then you may not like this one. This one feels like soothing some fine powder onto your face.
3) The dispenser. Gah! I brought this out for travelling since it's small and "check-in"-able to the plane, but in the end, I got spillage when I opened up the bottle. Ended up with wastage. *sheesh*
About the
good points
..
It leaves a smooth silky feel after using this product. It's a "temporary" feeling but it does feels good when you touch your face. Somewhat like baby smooth skin! :D
Also, you don't need a lot for each scrub session. Like mine, this little bottle last me for quite a while. I don't use this daily even though it sure is gentle for everyday use. I only use this like 4-5 days once. Hence, the saving of $$. Hee hee.
By the way, it doesn't have fragrance to this which is okay for me. But sometimes it does bother me abit since it has the "rice" smell. Especially when this is the last step for the face routine after cleansing. :P
Would I repurchase this again?
Maybe. When I'm not tight on budgeting. But still, I would prefer a more abrasive scrub than a gentle one. =D
So, what's your take on this?