Finally after a long wait (about 3 months I supposed), my ELF haul finally reach me! YAY!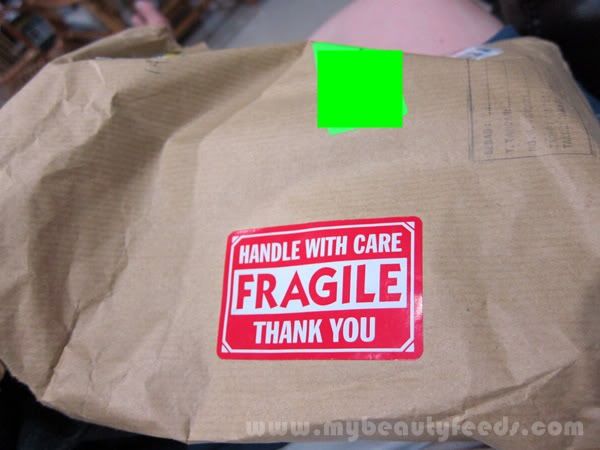 Nothing but ELF brushes! The spreer also put the Fragile sticker, just in case. How sweet of her. :)
And ta-daaaa....
All bubble-wrapped up nicely. =) Woot-woot!
First up, ELF Stipple brush.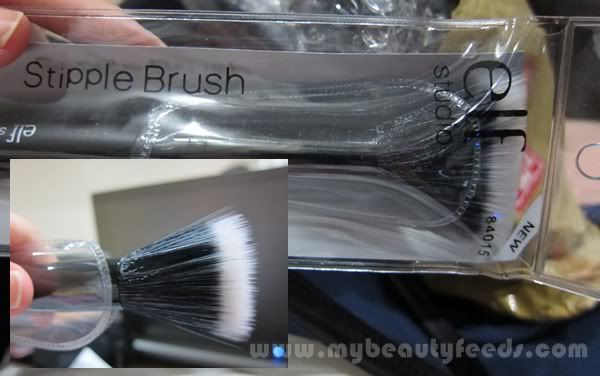 I read quite abit of reviews on this one. But it's a little dissapointment to me though.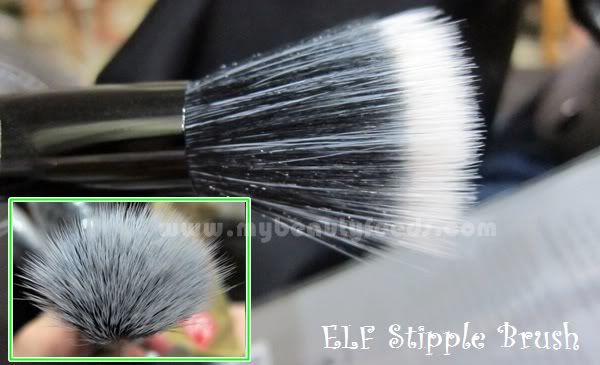 USD 3 for this brush.
Quick thoughts:
Still okay for me but it is quite flimsy for my liking. Plus I'm not sure what I'm going to use with this one. Maybe for blusher... By the way, the bristles are really soft too!
Next, the one that I anticipated the most!
ELF Kabuki Face Brush! Look how cute it is in the box!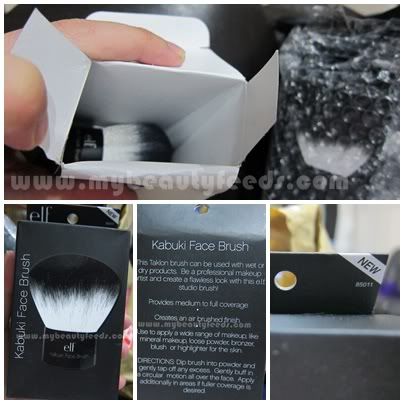 USD5 for the brush.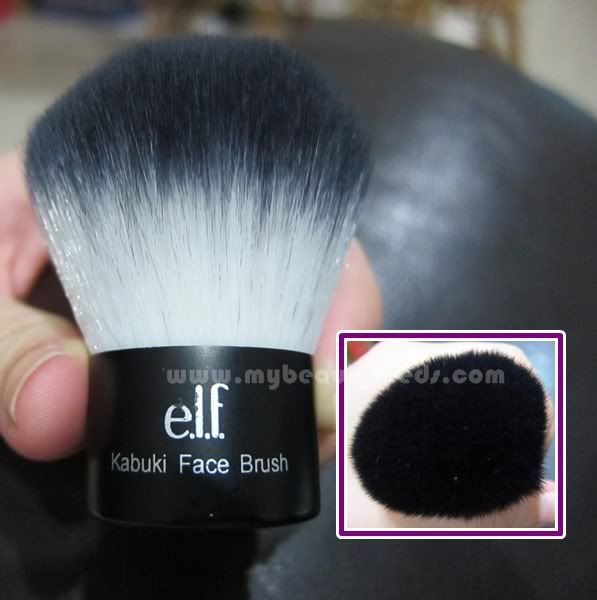 Quick thoughts:
I was really looking forward for this when I first saw them on the
ELF website
. And when I got it, I love the look and feel of it! Uber-soft bristles plus it does seem quite sturdy too! So far I haven't use it but will update again when I used them.
Now for the last one .... Mineral foundation brush!
It's the newest range from ELF.
$5 for this brush.
Quick thoughts:
I was quite skeptical at first, but since I intended to splurge on some ELF brushes, so I just gave in for this one. It looks quite normal to me. Bristles are soft but the one thing I noticed is that the brush handle looks a bit "cheapo" to me (Haha!). I'll take a closer picture of it the next round. And this brush is very lightweight too.
I've also got another back up for my powder brush but I won't be uploading the pictures since I've reviewed them
before
. Not all these brushes are all mine, I actually just bought one each this time, and the rest are for my fellow colleagues. :)
Note:
If you are wondering where I got these, I actually got them from Ms. Aini (aka
hubby_enny @ LYN
). Please take note if you are going to participate in the spree, you'll need to have the
"PATIENCE"
. Especially
handling sprees are not easy peasy
.
Tight budget this year *sniff sniff*. But anyway, last but not least, wishing everyone great health, wealth and joyous wabbit year! I didn't manage to snap some goodie snacks for now but this is what I managed to snap last night.
hahaha, it's not mine but still it's something I can snap other than the messy room that I have. :P