Do you believed that "gold" really does "wonders" to your skin? I did a quick check on Mr. Google and found out that it is believed that 24k gold can help the skin reverse the sign of aging. Hm.. it does leave me ponder about it.....
Anyway, long story cut short, I did bought this "wonder gold" set end of last year in one of the local drugstore (I think it was Guardian). And the thing that attracted me was that this
24K thing
was on some sort of promotion that is going for RM149 (if I'm not mistaken) where the original RP is RM179.90.
I'm not sure if I'm correct on this one but the serum selling individually was about RM90 (was it? or more?).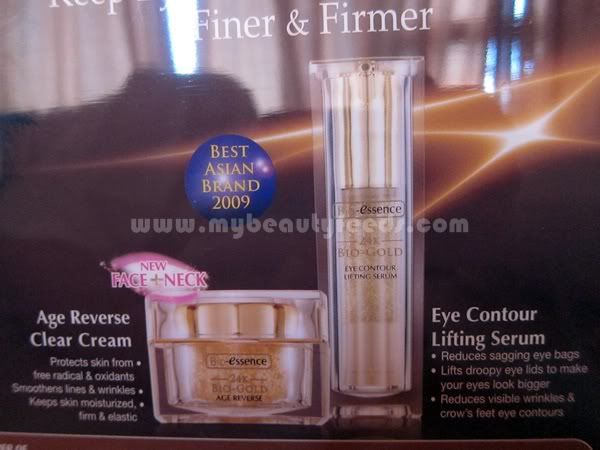 Overall, the 3-in-1 set feels "more worthy" when it comes with a face and neck cream plus additional facial cleanser. =D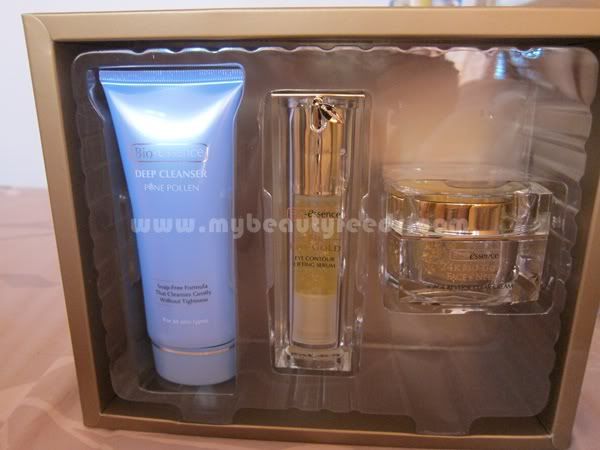 Back of the box.
So what does Bio Essence say about 24K Gold?
Sounds powerful right?
Here's the product I'm going to review today. Face and neck cream will be done at a later stage since I don't really use that much of the gel yet.
The pump that I always prefer skincare items to have.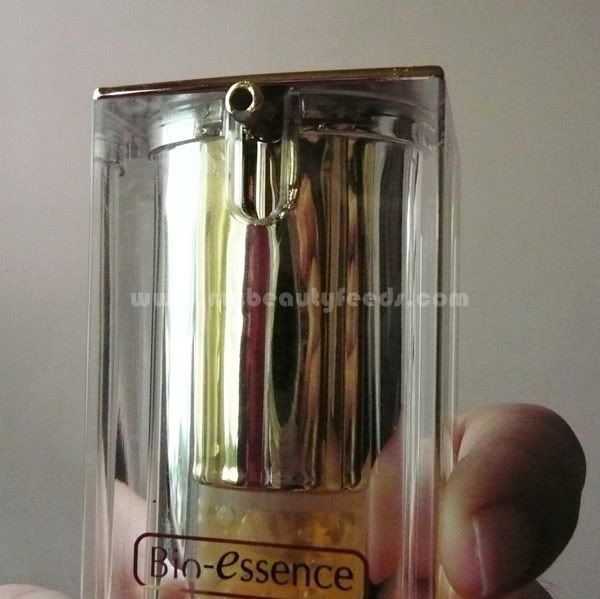 The amount that you get.
Spot the gold!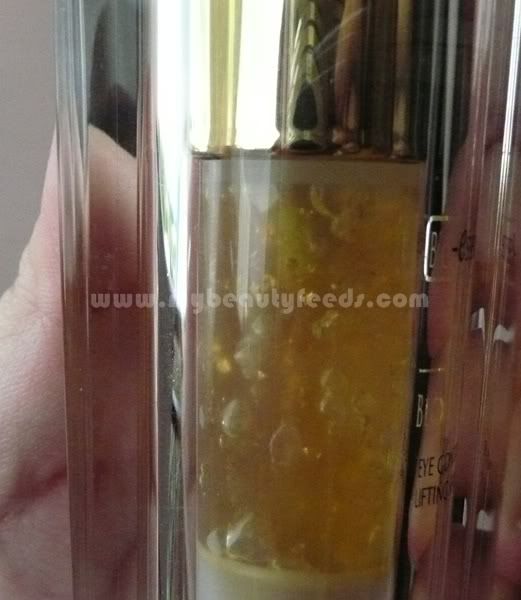 Don't you think the serum has more liquid that the gold? =/
Tiny weany gold flakes! 99% serum with 1% gold flake? Hm..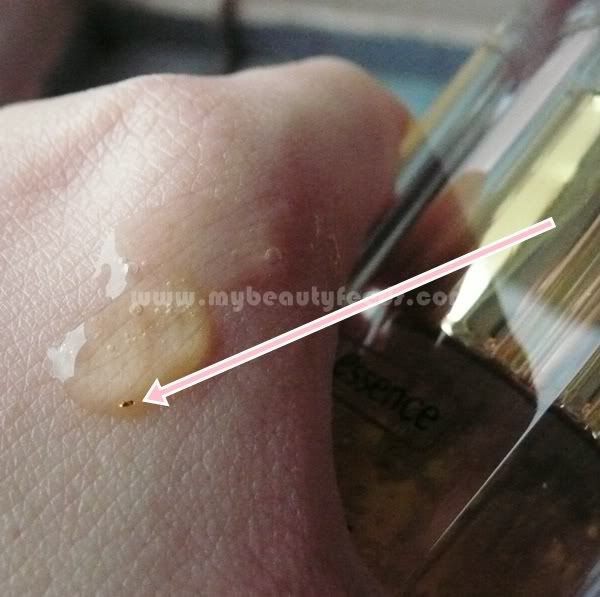 Here's the promotion picture from the
Bio Essence Website
.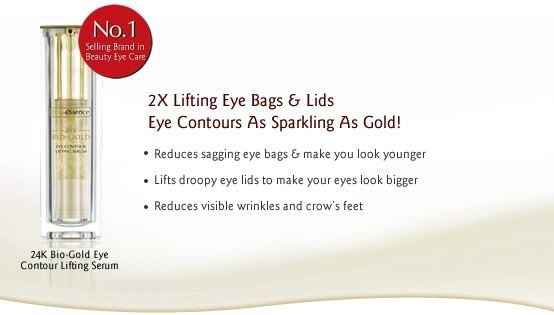 Product Size:
20g
Product Price:
RM149
(promotion price that comes in the set of 3 items: eye serum, face and neck cream, cleanser).
My Thoughts:
Out of the points stated in the promotional ads, I don't think I saw any obvious results using this.
Well, on the good points is that it does feel lightweighted and not oily hence I don't see any "extra" oil seeds from using it. The serum does also settle on the skin really quickly and it has very minimal fragrance. I do feel my puffy eyebags firms up a little bit but I don't think I see any "lifting" on this one.
Also, it is said that it can reduces wrinkles but I don't think it does reduces the lines around my eye area though. As long as it doesn't create "extra" fine lines or wrinkles, this is good enough for me.
But anyway on the double plus point, I like how elegant the packaging looks! My other eye serum looked very "boring" but this one does stand out from the "crowd". LOL!
Will I repurchase this?
Not for now as I think there are many other eye serums that I want to try first out there. =)
So have you use this 24K eye lifting serum before? Do share your thoughts as well and I may be the only one not "feeling" it. =)