I believed My Scheming mask or 我的心机 is now no stranger to anyone.
I still remember their old packaging when I used them for the first time...
*pic credits to taobao*
I also still see these packaging around too...
Well, they sure came a long way though.. :D
Today I want to review on this one..
I *heart* this packaging color! And the sweet sweet love balloon icon. :D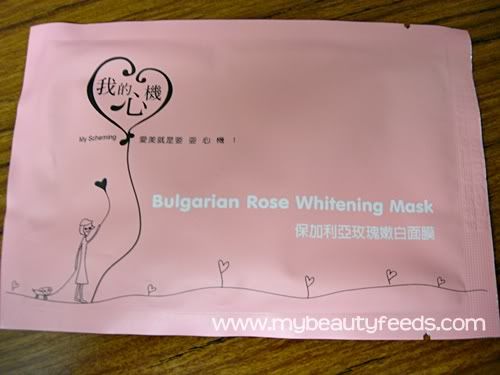 Here's the back of the mask.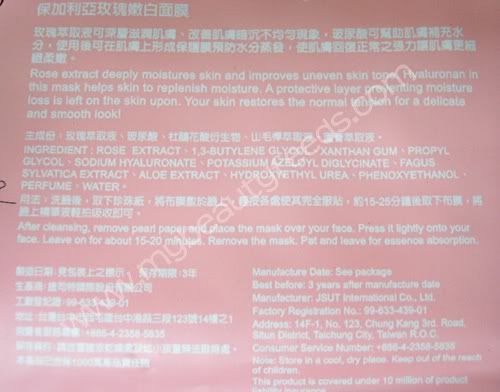 The yummy stuff. :D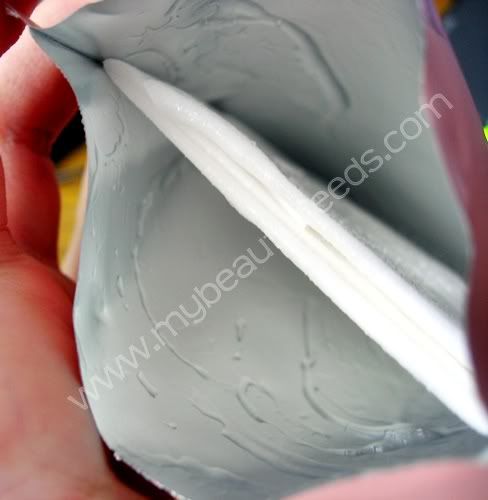 But because these were so famous.. they even got fake ones as well! -_-
One of the tips to spot fake ones from authentic ones I remembered from
Connie@skindeco.net
is the "dates" printed at the packaging.. it have to be clean and clear...
Geez. I could not imagine how my face will react if I was conned with fake ones.. rashes? itchy? pimples? argh. @_@
Anyway, here's my review on them.
The Product:
My Scheming Bulgarian Rose Whitening Mask
Price:
RM2.50 from Fiobeauty.com
From
Fiobeauty
webbie
~ 玫瑰萃取液可深層滋潤肌膚, 改善肌膚暗沉不均勻現象
~ 玻尿酸可幫助肌膚補充水分, 使用后可在肌膚上形成保護膜預防水分蒸發, 使肌膚回復正常之張力讓肌膚更細致柔嫩
Rose extract deeply moistures skin and improves uneven skin tone.

Hyaluronate in this mask helps skin to replenish moisture and forming a protective layer preventing moisture loss.
Note:
Please excuse the crazy "camwhoring" lol. I don't comfortable in giving full up close of the face :P I really do admire
Jenn's@lipglosseater.com
courage and determination in this. :D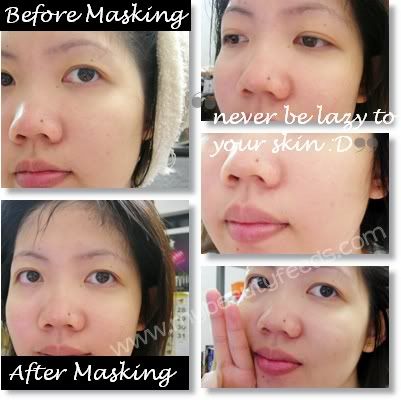 My Thoughts:
Okay product. For me, I don't put too much hope on sheet/tube mask, reason is because I think they are just like "temporary solution" to the skin if you use it only once. If used periodically every one or two days, of course we will notice the difference.
For this one, the one thing I like it is because it does not have a strong fragrance in it. I know some mask does have a strong smell to it.. imagine 20mins of not able to breath properly (lol). The essense is not too watery nor too sticky, so I like it pretty much.
As for the effect as it claims, yes I do agree with all it them, but the problem is.. it is only a temporary effect. So yeah, that's about it I guess. For RM2.50, I don't have much complain since it is affordable. Also, I believed all sheet mask main objective is to balance up our skin hydration level, so I guess I can say they are all the same? :)
Last but not least, the ingredients of the sheet mask.