I actually wanted to do a review on the MAC concealers but felt lazy. So I'll do a shorter one instead. XD (the lazy bug attacks again! :P)
MAC Prep + Prime Eye. This was actually one of my very first purchases from MAC. I didn't read or research before buying at that time since I
was
still am a MAC noob anyway.. :D. To be frank, I never knew such product exist since it was bought by my mom when she was in KL.. :
The picture above looks nice right?!
Here's how it looks like after
years
many many
days of using it. :P
Gross right? :P What to do.. last time no use brush ma.. :P
The back of the base.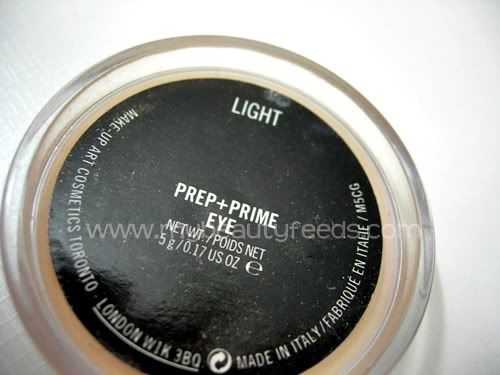 Here's some result pictures (sorry for the bad quality pics.. I took these photos many
years
months ago. :P)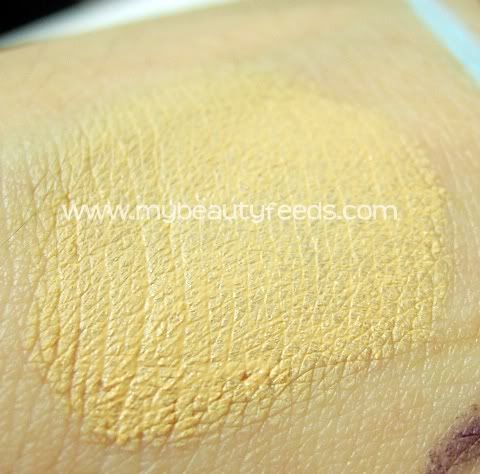 The color of this base is yellowish. The medium one is pinkish.. not sure about the other darker tone one though.
Comparison on a random color: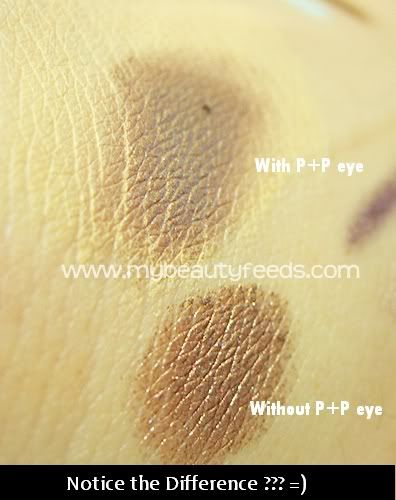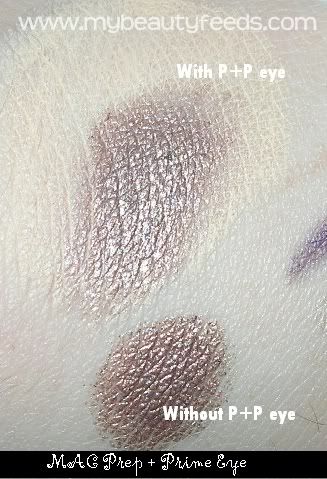 flash photography.
I'm not sure why the P+P eye eats up my color. It became matte instead of shimmery.
Maybe it likes to eat shimmers? haha.
The Product:
MAC Prep + Prime Eye
Price:
RM65+
(roughly)
for 5g / 0.17oz or USD16.50
From MAC's Webbie
A light textured cream to wear on the eyes as an undercoat to eye makeup. Primes the lids. Smooths textures, neutralizes lid colour. Use under eye shadow, pigments, paints and concealers.
My thoughts:
Frankly speaking, this was one of the
"lao yah"
(worst) primers that I've came across with. Even my
NYX Jumbo Eyepencil
wins over this. No doubt it glides on smoothly as this is a cream base, but it creases on my lid because it became too "oily" at the end of the day. -_- The texture itself is a little too creamy as well. With almost the price like this, I would recommend to take UDPP or
TFSI
instead.
However, it wins over other eye base as it has 3 colors to choose from: Light, Medium and Medium Dark. :D
I'm not sure if other users has the same issue as mine but feel free to drop me a comment if you have tried them before. :)