Frankly speaking, I
previously kinda
still am(!) confused with BB cream. Especially those brands that came out with
not one
but many variations of it.
When my previous
sunblock
is running low, I decided to get a different type of sunblock by seeking recommendations from
fio
. I told her I didn't want
Rohto
again as it was a little too dry for me
(old liao, so the skin became dry x_x)
. And here's what she said:-



fio:

I thought you got BB cream already, still need sunblock

ar

? Dr. Jart Blue label can do.

me:

(har??)

I thought BB cream cannot take it as sunblock

mar,

Some more BB cream very sticky leh....

(i remembered somewhere said that BB cream is the last step that you need to do after all your skincare routine..)

fio:

normally some products that has sun protection is abit sticky one, so that's why I told you Blue label is water-based, not those sticky type.

me:

oh, I thought BB cream is foundation + sunblock and must be used after sunblock. :P

fio:

BB cream is actually sunblock. Just like Rohto

.

Rohto

now in Taiwan magz also categorized as BB cream already. For example, if you want to use BB cream with SPF then you can skip sunblock. If applied two, the sunblock will be overwrite by the SPF of the BB cream.
I did a quick search on it and this is how it looks like:-
Here's my Blue label
(sounds like alcohol..lol!)
:D
Silverish Blue Box. Class!!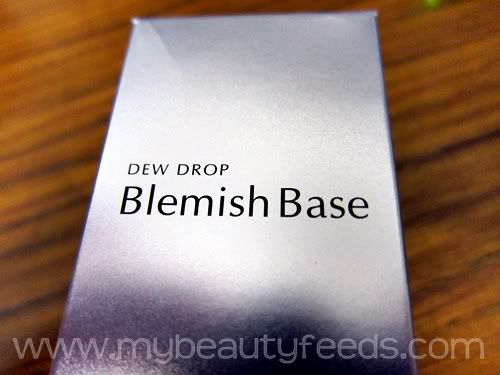 For the Korean Readers. :P
BTW, if you understand them, do let me know what it means ya.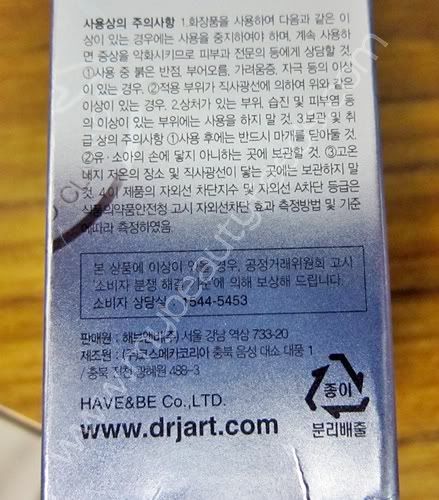 But wait, there's Eng
land
lish in there too! xD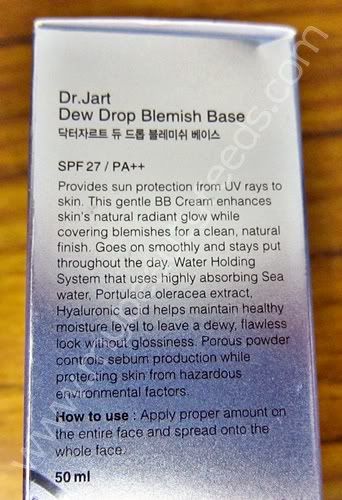 The product.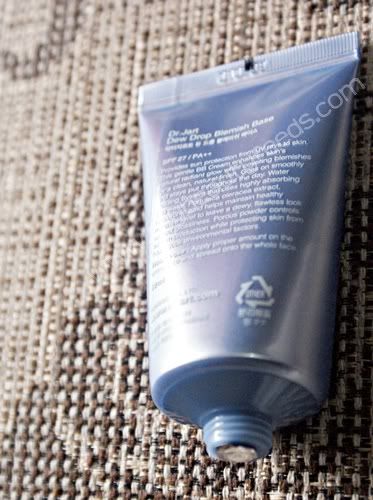 Perfectly sealed. :D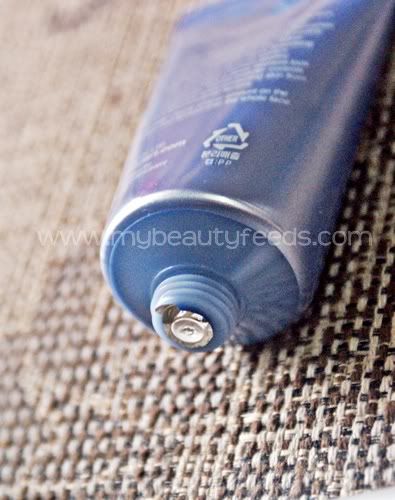 *protected*
Also, don't expect this tube to be hugeeee...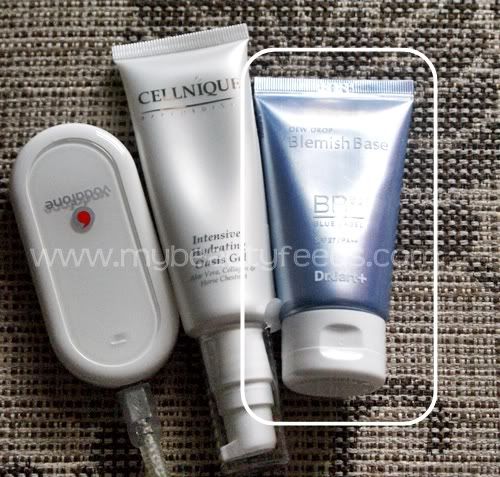 See how small this is!! -_-
The swatch.
Because this is Water-based BB, you will get tonnes of water from it..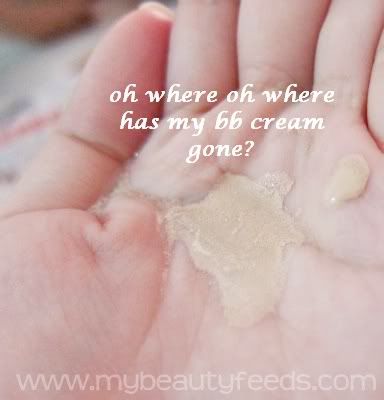 I was horrified when I squeeze them out of the tube for the first time. I actually thought the product was a defect one. When shaking the tube, you can hear the "water" sound in it! Scary!! I only got to know it was because it contain "sea water" (hydration) as quoted from fio. LOL! -_-
See how watery this is!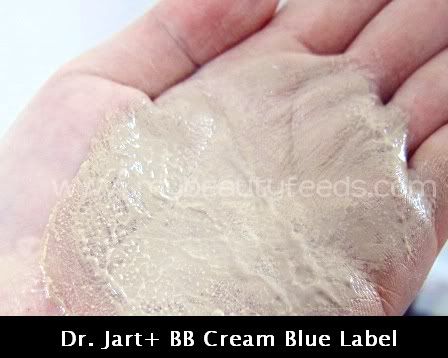 On my
fattybombom
face. :P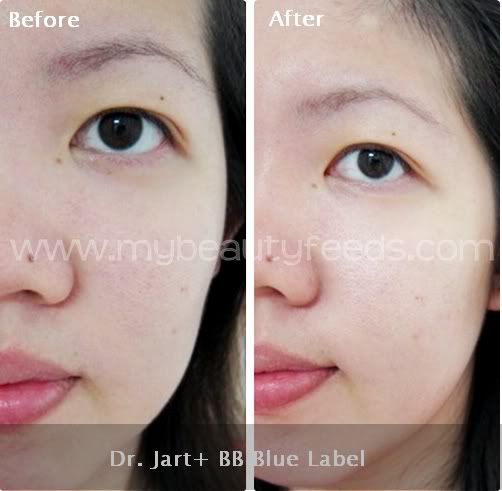 Because it is water-based BB cream, it doesn't do any "conceal" or "correct" the imperfecto~.
The product:
50ml
Price:
RM70 @
fiobeauty
My thoughts:
I love it! Because it is a water-based product, it does keep my face "hydrated". I don't even feel oily after 8 hours of wearing them! Also, this
Blue label
is easier to blend unlike my other BB cream. :D Damn likey me blue label. If you don't like fragrance, this may be your thing too! :D
Cons?
Because this is water-based, you have to have a quick hand using them. Sometimes I do blend the cream a few rounds (light massage around the skin with my fingers), because of that, the BB cream became little flakes/flaky. -_-"
Another cons is that this Blue Label has quite a lot of "water" in it. Sometimes when I over-squeeze them, the water spilled everywhere. -_- If only they don't put that much of water in it. It's like we are paying for the water more than the cream.
Overall, I really love Blue label even though it gives a very light coverage to the skin. I haven't tried the Silver/Black label ones, but this one is a worthy product to try out if you are looking for a non-sticky type of BB cream.