Yeah. Lip balm brand number three. First was Vintage Sisters and Second was My Lip Stuff. :D
The best thing about lip balms is that they never goes out of style because they are colorless(well, most of them!) and they "protect" the lips from flacking and chapping.
I got two boxes of these yummy balms. You read it right. Dua kotak. 6 x 2 = 12 balms for 1 person. LOL! In the end, I have to sell them away here coz I can't finish them.
edit: I didn't know they only have 4 flavours for each category now. so outdated! sorry! :P
Here's one of the boxes.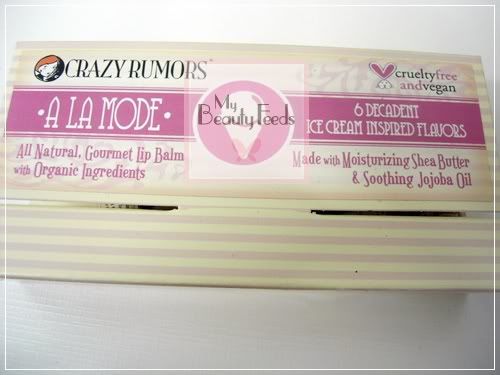 A la mode means:
A La Mode Lip Balms swirl the sweetest, most delectable Ice Cream Flavors together with nature's most extraordinarily moisturizing ingredients to leave your pout in pucker up mode.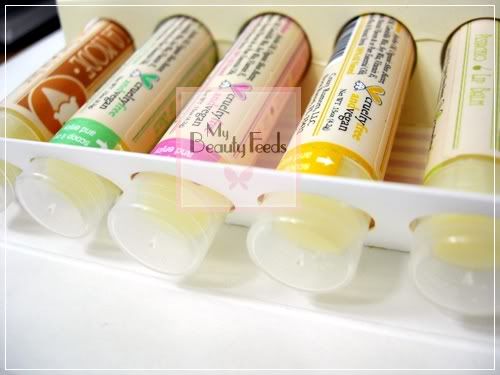 Yeah, crazy I know.
And they are vegan too!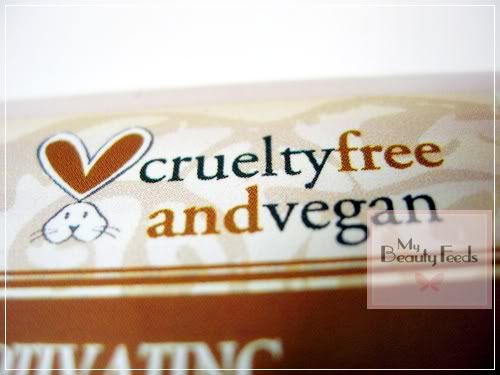 Made in the U-S-A!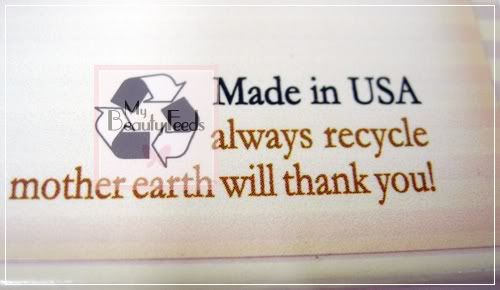 The balm.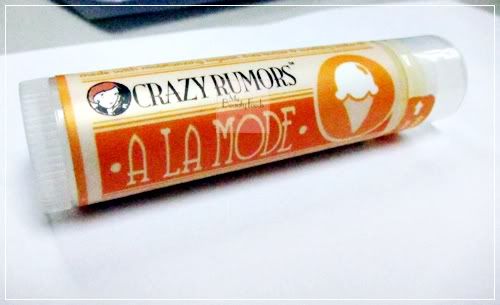 Sleek designs huh?
Ingredients:
Yummylicious!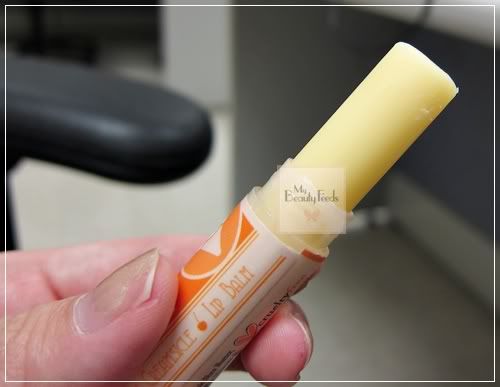 This is Orange Creamsicle by the way. Just spelling out the name makes me craving for orange juice >.<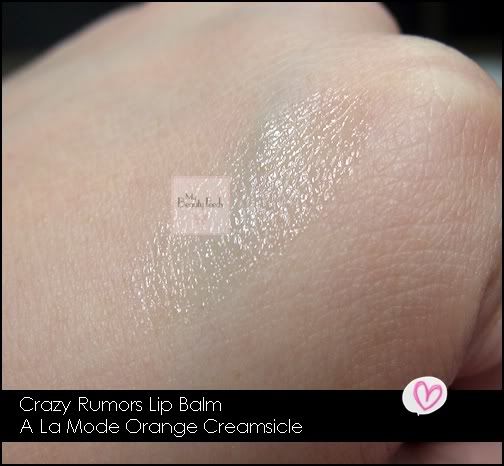 On the lips.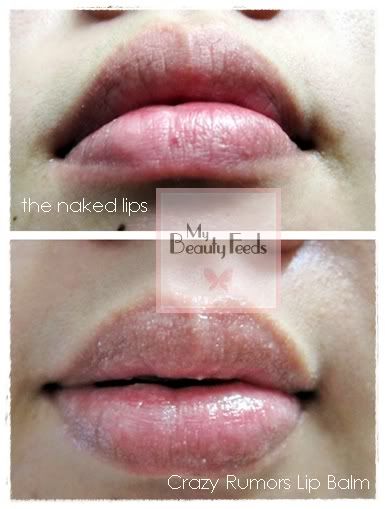 The Product:
0.15oz
I would like to compare this against the 3 balms that I've used and I'll conclude my thoughts on these balms.
When I compared with MLS
(My lip stuff balm)
, it shows that MLS is more moisturizing than Crazy Rumors.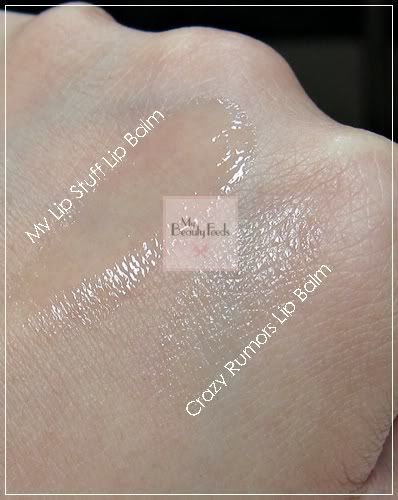 See the difference?
If compared with
Vintage Sister's balm
, they were pretty comparable!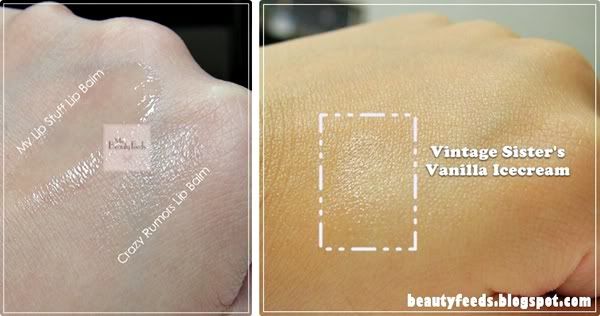 The effect from
VS
and Crazy Rumors looked and felt literally the same on the lips. But in terms of their moisturizing level,
Vintage Sister balms
are a little more moisturizing than Crazy Rumors.
Here's the three of them on the lips.
MLS =
My Lip Stuff
CR= Crazy Rumors
VS =
Vintage Sister
On to my thoughts, I wouldn't be able to generalize each of them because it is more of a personal preference. If you prefer more moisturizing ones,
MLS
has pretty good ones and have over 400 flavours too! If you look for less sheens/matte ones, then either get
Vintage Sister
or Crazy Rumors.
As a side note, all these balms have to be stored at a cool area. Do not left them under the sun because they do melt right away! But then again, you can get them back in shape by putting them into the refrigerator.
Here's some shipping information for those who are interested in Crazy Rumors:-
$6 if you buy only a few sticks or free shipping if your purchase is $75 or more!
I couldn't comment much on their shipping rates as it is pretty much comparable from other brands. Overall, I do like my MLS more even though Crazy Rumors has a nicer packaging. But don't worry Crazy Rumors, I still have you as my back up balm in the office! Hee Hee. :D