Aloha people~ Yeah I know, it's the end of first week of November already. And I always hate the beginning of the month as I'm pretty much tied up with my work. *sigh*
Anyway, something that I wanna share is this...
Hahaha. Beauty for underarms :P
I don't really care much about my underarms seriously and what make it worst is that if you do shave alot, ingrown hairs and dark patches eventually will haunt you down, most of the time (for me.. -_-). Until one of my closest online friend who told me that if you have that dark patches there, it means that you don't wash it properly -_-". And they called them mosses. LOL!
So, I went to pick up my very first underarm product - the scrub. :D
*the above pic is the newest version of it, mine below was the older version*
This is how it looks like.
*Toner on the left, scrub on the right*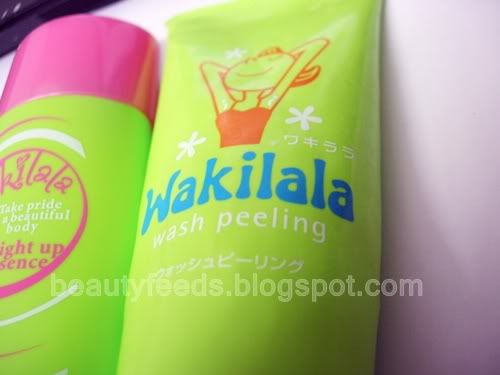 *I don't understand Japanese, so I can't translate anything
*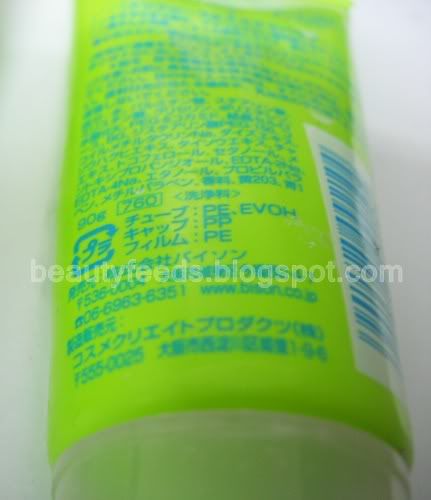 Here comes the scrub...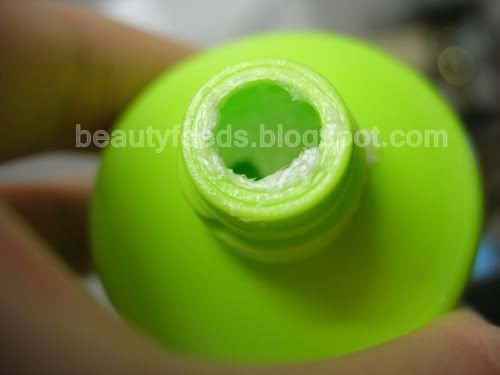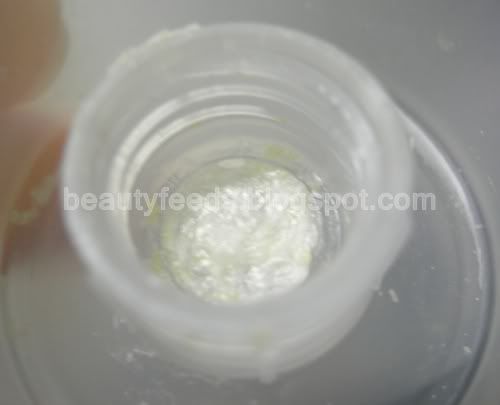 Product info from the
Payeasy Web
:
★Wakilala新一代腋下美胸嫩白角質霜★

~~嫩白超微粒子,速效嫩白腋下、胸部肌膚!~~

美麗達人"吳佩慈"在節目中都推薦的「Wakilala系列」在日本、台灣已經造成搶購熱潮喔!

每次穿低胸服裝,胸部肌膚和腋下總會出現黯沉和厚角質,讓愛水的妳不敢自信抬手挺胸嗎?Wakilala新一代腋下美胸嫩白角質霜添加大豆異黃酮,能輕鬆清透毛孔,嫩白超微粒和天然丹棗精華能深層清除暗沉之老廢角質,天然茶多酚能去除惱人汗臭&體味,並有效嫩白胸部&腋下肌膚,維他命C成份讓肌膚更加淨白、透明,質地溫和,味道清香不刺激。

使用說明:洗完澡後,取適量均勻塗抹於腋下和胸部,以溫水輕輕按摩胸部和腋下1~2分鐘,再用清水洗淨即可,建議一星期使用1-2次。

建議使用部位:胸部、腋下、身體。

建議適用對象:腋下、胸部肌膚暗沉者。

容量:90g
Rough translation (main point la.. ):
It says it helps lessen the underarm odour and also gives whitening/brightening to the underarm area.
How to use?
After bathing, use the scrub adding with warm water at the underarm and chest area. Scrub for about 1-2 minutes and then rinse with water. Recommended to use 1 or 2x a week.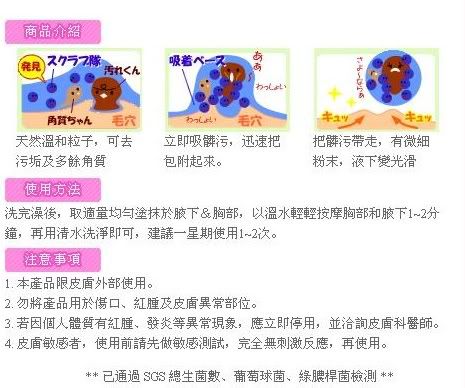 The Product:90g
Price:
249NT (I bought around RM35+- from
fiobeauty
)
From:
Japan
My thoughts about it:
I like it! The texture of the product is creamy and it does not harm the skin. The "beads" of the scrub is not small, something like St Ive's scrub but it is so much softer and felt like whipped cream + butter on the skin. :P I used this product early this year and I find that it does do the job as describe (whitening effect, yes!). However, I noticed this result after using this for 4-5 weeks later lah.. With this price range, I have no complaints since I quite like the feeling of it. ;)
Cons?
NA in Malaysia. Have to pre-order or buy online.
*****
Next up is the Brightening essence, or I called it toner.
Actual product...
*Bright up essence on the Left*
The packaging. This one I got it 2 months ago, so I still have the packaging intact. :D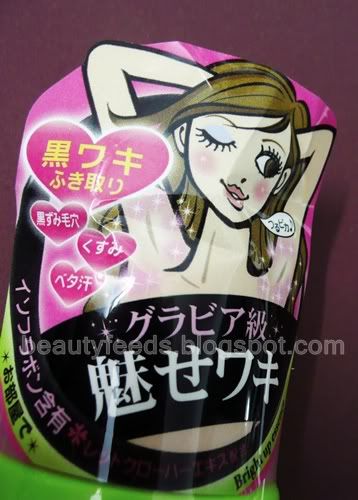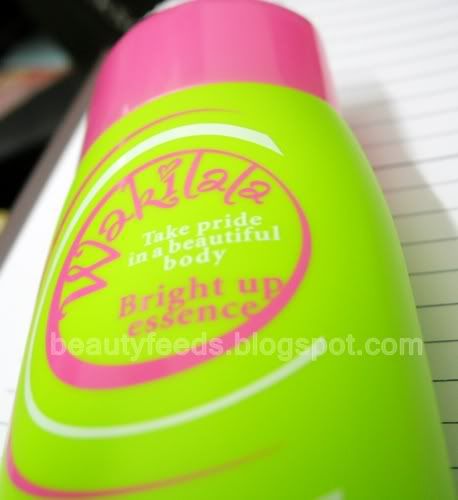 *Again, no translation
*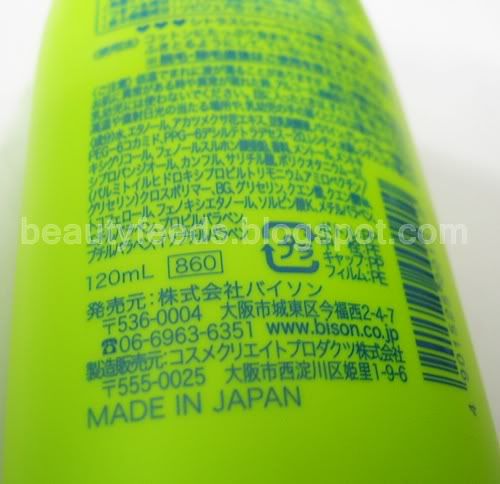 But wait.. I saw a sticker behind. :D Luckily still can see some English here..
The cap...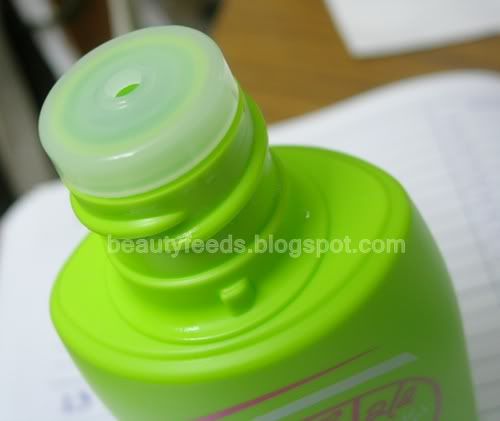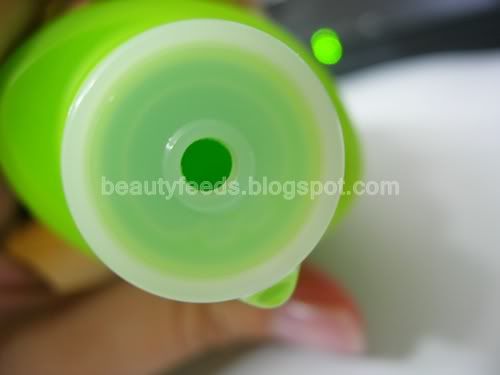 From the
payeasy web
:
◤

品牌:日本

BISON

佰松


◤

規格:

120ml




1.

使用前請先做肌膚測試,確定有無過敏反應再使用

。




2.

請勿置於潮濕,高溫及陽光直射處。


3.

請置放於幼童拿不到之處,避免幼童撿取食用
I don't seem to see much of the product function there.. But I saw this from a random website..
日本研發的Wakilala新一代腋下專用白皙美容液,添加了200%天然豆乳成分,能迅速收斂除毛後腋下粗大毛孔,滋潤光滑腋下肌膚,舒緩雜毛生長~綠茶萃取及普拉睪酮能有效除去腋下黑色沉澱與老舊角質,呈現柔嫩透明感。腋下流汗容易臭臭的,出門前用收斂美容液,就不容易出汗,味道清新超好聞唷!

It says (roughly).. Helps to tighten up the pores, brighten up the underarm/dark patch area. Will lessen the "body sweat".
The Product:120ML
Price:
349NT (I bought it at RM36+- from
fiobeauty
)
From:
Japan
My thoughts about it:
ALCOHOL.
The first time when I was using this, I was pretty scared. Because I initially thought the toner will give some kind of cooling or maybe spicy kind of feeling .. (
I know, too much imagination
) I believed the alcohol content is pretty high with this one. It absorb into the skin pretty quickly and it gives a cooling feel on the underarm area. I doubt you can get this kind of cooling feeling from our deodorant ...
As for the effect, it does lessen the sweat from the underarms. And also the body odour is not so strong anymore
(I'm a deodorant user, so I do feel this does helps me
). The best of it is the cooling feel after the toner is applied. Super nice feeling. XD The toner also smells good too! Not overpowering, just nice!
Cons?
NA in Malaysia loh.. I don't like the packaging also. I think Wakilala should change it to a pump bottle. I need to be very slow in pouring this toner out onto my cotton pad. This is because it spill out a lot of product as it is very watery
(or I'm clumsy anyway...)
. Another comment from me is that I don't really see anybrightening effect, or maybe because I don't use this too regularly.. hmm... so I'll update this maybe another month later...
The ingredients:

BTW, I found this
Gmarket seller
has a pretty good pictures of it.. but in Korean language :(
*click to enlarge*
I'm not sure if there are any drugstore brand that offers this kind of "beauty care" for the underarm (not the salon kind).. do share if you have :D