I reviewed about my
Astaxanthin eye cream
four months back. And that time my eye cream was running really low so I have to get a new one. So I got this, again, from Niu Er's
Bio Beauty range
.
The packaging..
Instructions in Chinese.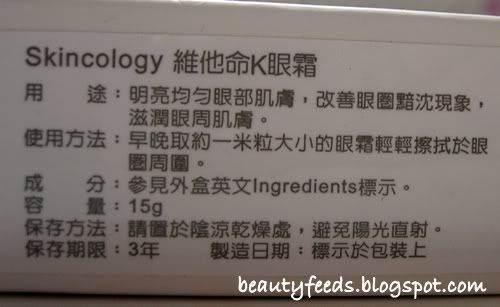 I did a little search on Vit K, or so called Phytonadione.
From

Medicine Plus

:




Phytonadione (vitamin K) is used to prevent bleeding in people with blood clotting problems or too little vitamin K in the body. Phytonadione is in a class of medications called vitamins. It works by providing vitamin K that is needed for blood to clot normally in the body.
In short, with Vit K (aka Phytonadione), this eye cream is said to heal/lightens dark circles.
And do you know that this is my second bottle already? ;)
Let me show you more before I tell you why I'm still all strings attached with this baby..
The eye cream packaging...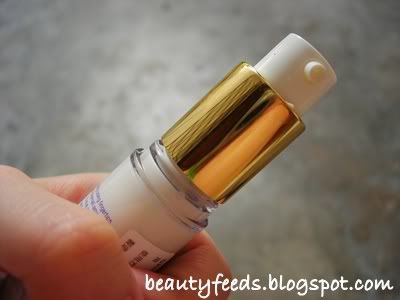 The "healer" of eye bags!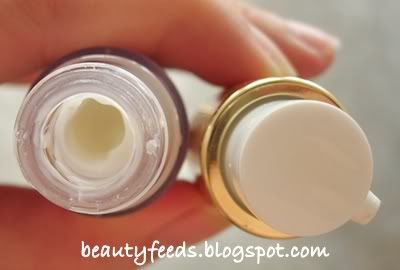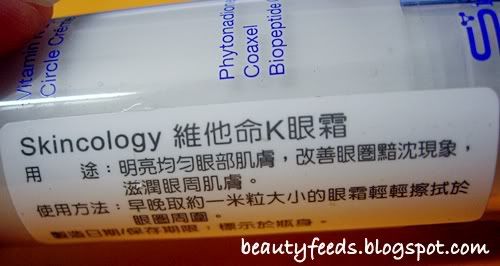 The pump...
Noticed the pump of this? It's short right? So when the cream hits the bottom, you'll need a spatula to get it out, so it's quite troublesome also.
(Cut points already!)
Another thing is this...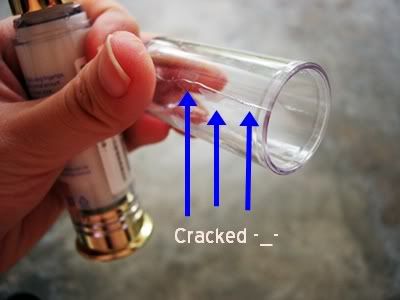 The fragility of the bottle. It cracks really easily (especially you got a clumsy girl like me :P ).
The magical eye cream....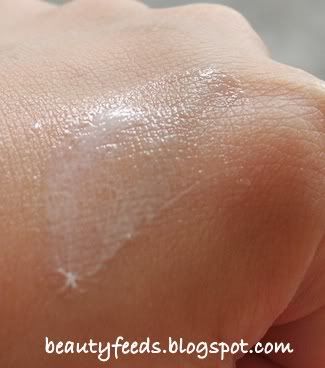 My thoughts:
(results might differ for each person)
Consistency is quite thick for this one. However, it absorbs into the skin fairly fast as well (which I think it absorbs faster than my previous Astaxanthin eye cream.)
It has a little tea tree kinda smell in it and quite soothing to me.
It brightens my under eye area, however if you have dark eye circles/eye bag, I don't think it will bring any miracle to it...

I even dab it on my pimple scar and it really does brighten up and lightens it!

I guess it might not work (as in lightens the dark circle area) if you use it consistently for months and I suggest alternate it with other eye creams that you have. ;)

In case you are wondering, here's how I apply my eye cream..
- I gently pat the eye cream (like the dots) until it fully absorbs. I don't really "swipe" it coz I think it will pull our skin--> loosen the firmness(?) at the eye area)
- The arrows pointed upwards is where I swipe the eye cream upwards so that it gives my eye some sort of "lifting" to it (since I have quite a droopy eyelid >.<) Hope this helps for anyone who wants to know about eye cream! ;)
The product
: 15g
Price
: RM65-RM70 (Price differs from online stores, just google and you'll get them ;) )