Looking back at my previous posts of my moisturizers from Niu Er 牛尔, I noticed that I finished up my moisturizers about 2 months on average. Geez, I thought that was pretty fast indeed (whereas my money "printed" out much slower than that. :P )
For this range, I noticed it wasn't in the normal moisturizers range that they have whereas they category Deep Sea Collagen Gel With HA (
HERE
) under "Night Care". If I'm not wrong in my translation, these are "Anti-aging" range.
This is what I got..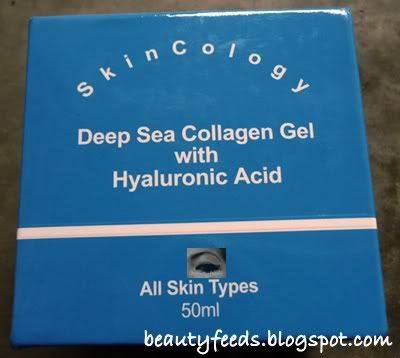 In English and it's ingredients...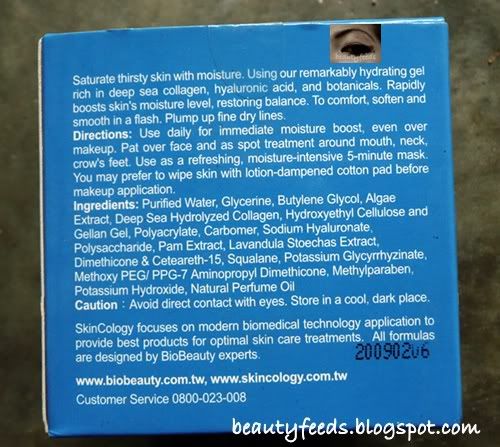 In Chinese.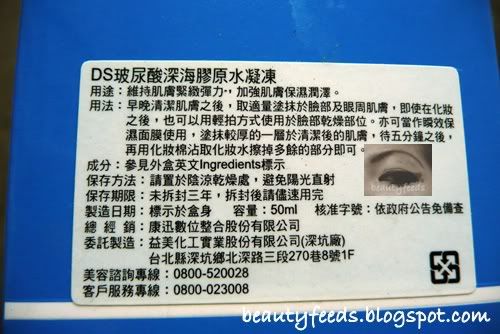 The leaflet that comes with it. (Sorry, it's in Chinese... >.<)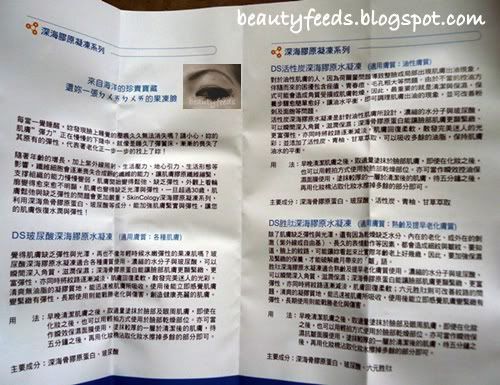 For the moisturizer with HA. It says for all skin types. :D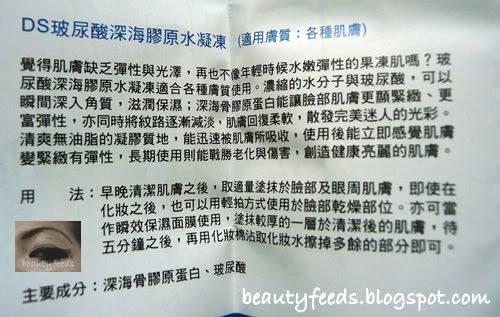 And as usual, they don't have "fancy fancy" designs for their moisturizers. Quite boring right. :P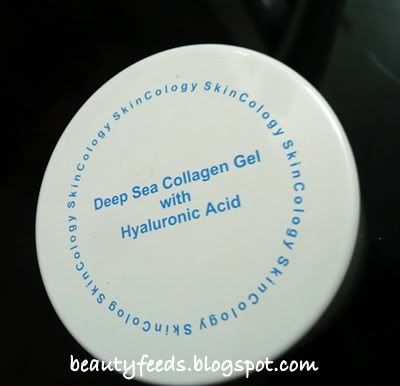 And the yummy yummy food for my skin. :D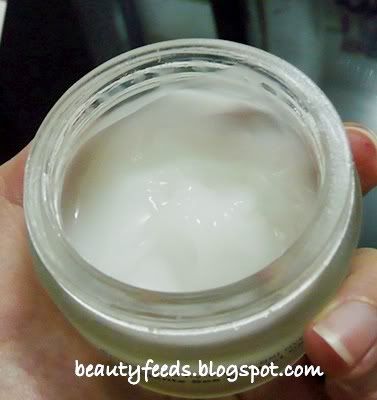 Argh, I didn't noticed that I didn't take any pic of this. But I assure you that this is colorless, which is like the former Advance Hydrating Creme that I had used.

Compared between the two...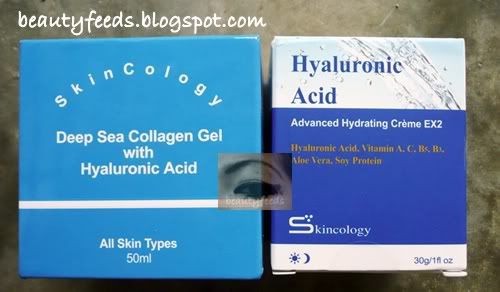 No doubt the Deep Sea moisturizer is bigger than the HA range.



The Product:

50ML

(the

HA range

is 30g)




Price that I bought this:

RM56 (from Fiobeauty.com, as usual) ; it's 420元 in Payeasy

My thoughts for this product:

I have been using this for about 2 months already (as my usual moisturizer) and it's hitting the bottom soon
(I know I'm always late in reviewing :P)
. If I could compare between the
Advance Hydrating Creme EX2
and this one, I prefer the former. Why?
Deep Sea (not sure if it's from the sea, LOL!) is more thick in consistency, hence the absorbing time to the skin is slower.
A little sticky (because it's thick).
Well, this is only a comparison between the
Advance Hydrating Creme EX2
and Deep Sea Collagen Gel with HA. I suspect it may be because of "collagen" thats why it is sticky. But then again, my skin feels more hydrated than
Advance Hydrating Creme EX2
. Both moisturizers are gel base not cream base which is why I LOVE them (less oily , YAY!).
I read from a few beauty bloggers that Garnier has their new Aqua Defense range which is something like this as well, but I feel that it contains quite high in Alcohol Denat in it (I don't know why but I just felt uneasy about it, sorry -_-"). But still, thumbs up for Skincology for having soothing gel moisturizers like these. :P
Cons?
None. Oh ya, it has a little smell. But I'm not sure what it was (it wasn't anything smelly or so). So, don't worry about it! ;)
Price comparison between the two...
Advance Hydrating Creme EX2
:
RM50 for 30 ML
:
RM1.67 /per ML
Deep Sea Collagen Gel with HA:
RM56 for 50ML:
RM1.12 / per ML
BTW, here's what I got from Fiobeauty.com's website. :P
玻尿酸深海膠原水凝凍 Deep Sea Collagen Gel with Hyaluronic Acid

Saturate thirsty skin with moisture. Using our remarkably hydrating gel rich in deep sea collagen, hyaluronic acid and botanicals. Rapidly boosts skin's moisture level, restoring balance. To comfort, soften and smooth in a flash. Plump up fine dry lines.

*高度保濕、潤澤肌膚
*改善肌膚黯沈及細紋
*讓肌膚緊緻有彈性
*改善肌膚乾荒粗糙
I also got the Deep Sea Essence, but I'll talk about this in my next post, hopefully soon! ;)