Do you use Ampoule?
What the heck is Ampoule?!!
Let's see...
Quoted from Wikipedia:
An ampoule (also ampule or ampulla) is a small sealed vial which is used to contain and preserve a sample, usually a solid or liquid.



Quoted from the search engine in Google:
Ampoules are airtight glass containers that are filled with a concentration of highly active ingredients. Ampoules usually contain botanical extracts, vitamins and enzymes in various combinations and do not have any preservatives or chemicals due to the airtight packaging. These ampoules are designed to address every skin conditions and deficiency. Ampoules can have remarkable effects on various skin conditions, irritations, hyper – pigmentation, as well as, aging. Visible results are achieved within a short time after application.

Ampoules are commonly used in beauty salons during facials/before make up application. You can use it for special occasions or incorporate it into your skincare regime. Makeup lasts longer as it is helpful in controlling sebum and makes our face looks less oily. Skin feels very soft and hydrated after application.
I've been using ampoule since last year and only two brands that I've tried which is from Pro-Q and Sensual.
This is Pro-Q.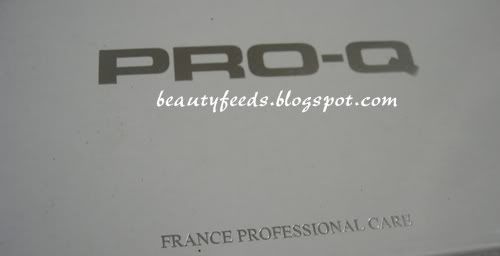 And here's how it looks like.
In each box, there's 10 of these small little "baby-milk-like" bottles.
There's many variations from Pro-Q actually. From face ampoules to even bust ampoules. :D
And I just love these ampoules. Especially the hydrating ones (named Trace Elements).
If I'm not mistaken, many MUA uses them to set the face make up. So it will look flawless. Let me show you one random "after-effect" photo of mine when I uses these ampoules.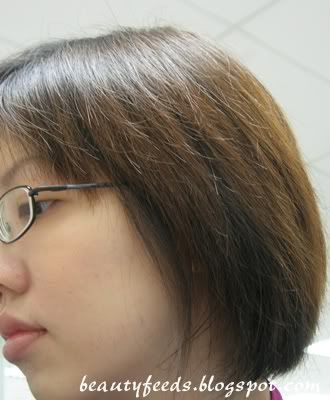 See how it sets them? (Please excuse the nerdy glasses okay.. :P )
FYI, my pores are really huge and gets oily every time. And when I uses these ampoules, it actually "hydrates" the skin and make the makeup sits onto the skin almost flawlessly (see no pores right? :P )
Now, let me show you the Sensual ampoules that I got.
Comes with 10 huge bottles in it.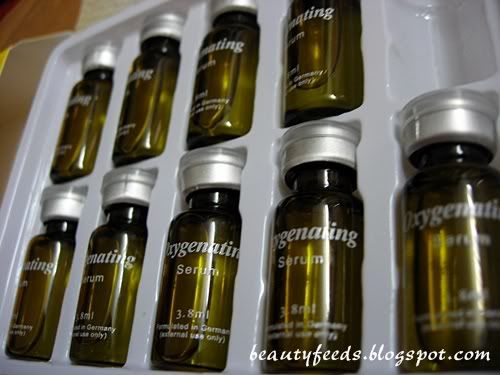 And the quantity (serum) is more than Pro-Q's ampoule.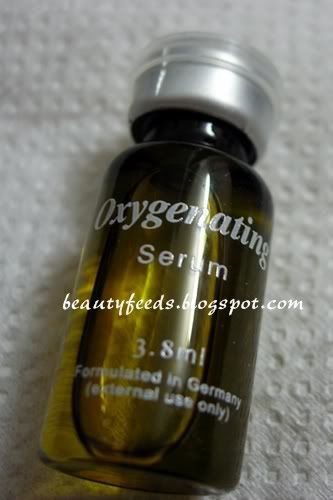 There are many variations in Sensual's ampoule.
1. Hydrating
Function: Anti-aging, enhance skin complex, moisturizing.

2. Lightening Ampoules
Function: Whitening, clarifies dark spot, lighten pigment.

3. Beauty lifting
Function: Strengthens skin elasticity and firmness of double cheek.

4. Pure Vitamin C
Function: Detoxfies the skin

5. Soothing
Function: Diffuse redness, softening effects

6. Anti wrinkle
Function: Improve skin texture, minimize fine liners

7. Eye care
Function: Increase the hydration, reduce the wrinkles and fine line

8. Regenerating
Function: Result in glowing complexion, smoother & softer

9. Purifying
Function: Regulates excessive sebaceous section, antiseptic effect on acne and pimple skin.

10. Beauty shine care
Function: Improve skin texture and leave skin clear matt

11. Scar
Function: Strengthen the epithelial structure

12. Collagen
Function: Anti wrinkle complex, rehydrate, anti ageing, collagen and elastin strengthener.

13. Bust Care
Function: For bust lifting action, restore elasticity

14. Tightening
Function: Reducing the pores dilation

15. Oxygenerating
Function: Rejuvenate and repair the skin aggressions
I can't show you what's the inside of Pro-Q ampoule (coz my cam battery died off) so I'll show you the inside of Sensual's ampoule instead.
Here's how it looks like after you remove the silver aluminum cap.
Here comes the serum...
How I used it? Two ways. One is before make up. And another by "masking" it. I'll show you my "masking" way for this.
The "Masking" way.
I slap the serum onto my face first and pat it gently until is 70% absorbed.
Then I mix my soft mask (which is a powder-kind of mask where you'll need to mix it with water) and put it onto my face (after the serum step).
And here's how it looks like (pardon the messy stuff :P )
This is done very quickly (and lazily), hence the soft mask looks so unevenly spread. :P
I do this masking way is because I personally believe our face "drinks" the product quickly. This mask will actually help to "force" and "covers" the serum up to make sure our skin "drinks" / "sucks" the serum into the face (okay, I can't find the exact word for "serap" -_-" ).
So, what's the different between Pro-Q and Sensual?
1. The packaging and the quantity of the product.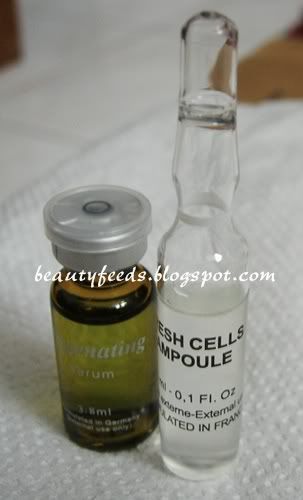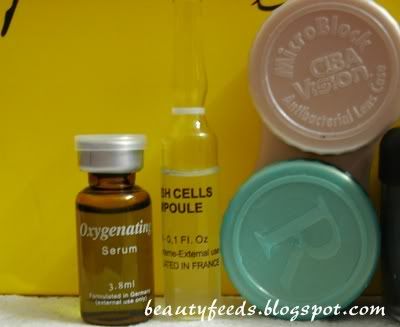 Sensual has 3.8ml of product, while Pro-Q has 3ml of Product.
2. The price factor.
Sensual is retailed for about RM38 (I believe there's other sellers who sells them at RM30), and Pro-Q retailed for about RM30. But wait, look at the product quantity, Sensual's has more ampoule in it's bottle!! :)
3. The serum is different. (From my personal experience).
Sensual's product consistency is a little thick than Pro-Q. And with the thick consistency, it takes a longer time to absorb into the skin. Sensual's serum smells a little like (very very faint smell) rubber while Pro-Q's serum has a little fragrance in it (very very faint smell of fragrance).
4. Product packaging.
Sensual's product is easier to open and to store them (where it has a little cap). Pro-Q is harder to open and store them. I need to actually break the glass (the tip of Pro-Q) very very carefully because I did cut my finger with the glass previously. -_-" Not user-friendly packaging at all for Pro-Q.
Overall, other than it's packaging factor, I personally like Pro-Q's ampoule a lot as it is easier to absorb into the skin and it does really help my makeup to stay pretty even under the hot sun!
Other side comments that I have is that:-
1. If you do intend to keep this ampoule for more than 1 day (obviously it is just too much to finish it in one day unless you use it all over your body :P) , keep them in the refridgerator.
2. Do not use it on the eye area unless it is an eye ampoule. This is because sometimes the ingredient is too rich for the eye area.
3. Open the ampoule with a folded tissue or cloth to avoid hurting/cutting your fingers.
4. Pour them onto the palm and slap the product with your fingers instead of your cotton wipes (as cotton wipes absorb more product than your skin :P).
5. Do not have ampoule as a daily skincare routine. It is advisable to use it for a period of time (ie. 3-4 days intensive treatment) but not for a long period as it may be too rich for the skin to handle. ;)
Do you have any other comments on ampoules? Let me know and I'll add them to the list! :D