As the product says: Created in London, Made in Taiwan.
I got this roughly in the early March and I was really surprised on how fast it came to me (about a week!).
And my my, this bottle of eyeko cream really can last me for many many years (but I think it will expires by then, LOL!)
Quoted from
Eyeko
website.
Eyeko Cream

Create a flawless base with Eyeko's 3-in-1 Cream
MOISTURISER, HIGHLIGHTER & EYE CREAM in 1!
Infused with skin perfecting light reflectors and antioxidant Vitamins A& E plus a Vitamin C boost for a radiant, clear complexion.

Eyeko says: "To get that A-list glow skip foundation and use Eyeko Cream all over focusing on the eye and cheek area for lit from within skin."

CELEBRITY FAVE As Seen In OK Magazine Issue 365: The cute packaging of this glistening moisturiser is just one reason to fall in love with this great lotion. Kylie has great skin anyway, but a layer of this cream will add a bit of lustre."
Look how big jar this cream is! Almost half the size of my notepad!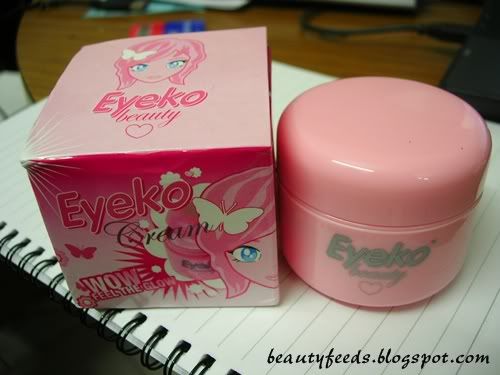 And the texture does look like whipped cream too!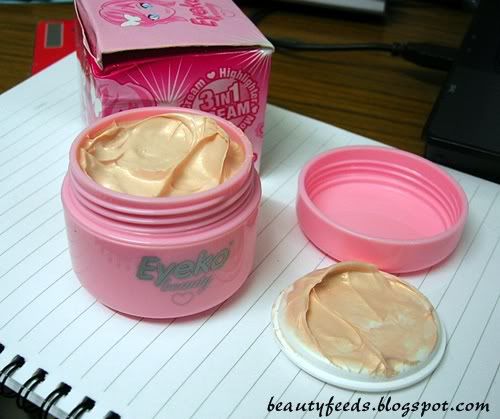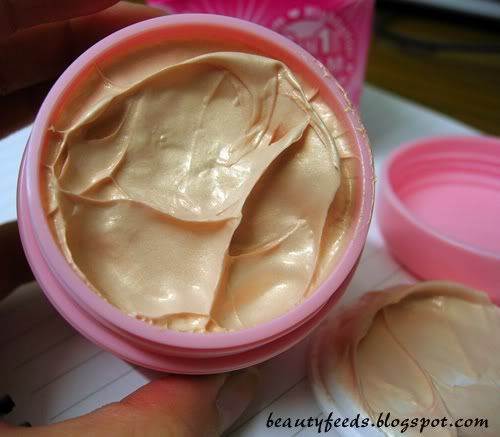 Swatches: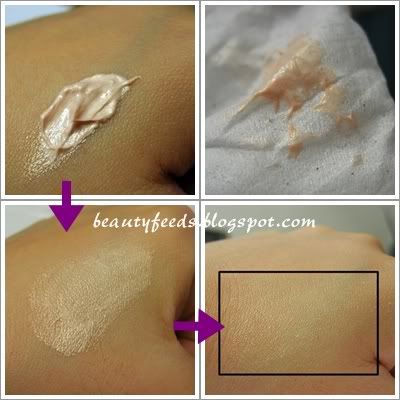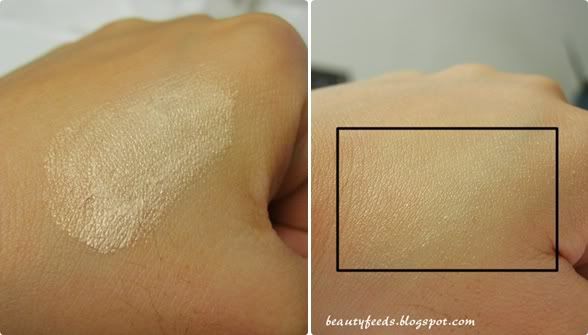 It felt like normal moisterizer but the consistency of this eyeko cream is really thick!
And it does have some sparkly shimmers in it (which I'm not really fond of).
Ingredients: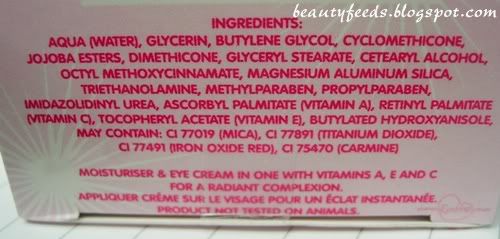 Pros:
Feel very moisturized on skin after applied.

Affordable (5 pounds for 36ml; about RM35)

Cons:
Lots of shimmers
Very thick consistency - hard to blend it out smoothly
Feels oily after 1-2 hours (I have combo skin).

My Thoughts:
I'm sorry but I don't really like it.
I feel the consistency is just too thick and it gaves me a hard time to blend it out. I know the package says it also acts as a highlighter but the shimmers just don't work on me. Or maybe my face just doesn't like to be in the lime light at all. LOL! I've also noticed it leaves quite a chunk of glitters on my fingers too!
A good thing about it is that it doesn't smell weird. It smells like those normal moisturizer and it does not have a strong scent/perfume in it.
Overall, I wouldn't purchase this again, though. :(
My Rating for this product:

PS:
Traclyn
does have other eyeko products in her blog too! Go check them out ;)