Do you use CO everyday? Well, I do. Whenever I put on either make up or sunscreen, I must have that CO in my "after make-up" routine.
CO = Cleansing Oil
Some quick facts on Cleansing Oil that I can currently think of:-




(1) Removes waterproof makeup/sunscreen.




(2) Removes whiteheads. (If you massage lightly on the part of your nose for 2-3 mins)




(3) Deep massages on the face with CO will clog pores (which also means you are massaging the makeup INTO the skin).




(4) Double cleansing is advisable to ensure all makeup/CO is completely removed (Double Cleanse : Wash with facial cleanser after using Cleansing Oil).




(5) Do not slap cleansing oil into the eye area, It Stings like crazy, seriously! Use eye makeup remover instead!
I'm not going to go further into detail on what CO does and what more benefits it brings. I'm going tell you more about what I got from Niu Er's range.
Niu Er has 3 ranges of products, from the cheaper range "
DIY
" ,
Beauty Easy,
and the exclusive range "
BIO
". Magic Cleansing Oil was from the DIY range and I'm using my 3rd bottle of Magic CO already.
In his DIY range, there's about 3-4 cleansing oil/cream.Here's how it looks like.
魔術卸妝潔顏油(清爽型) Magic Cleansing Oil

Needless to say, mine was the second one from the left (in purple circle).
It comes in a matte plastic bottle with its name on the blue label, just like the above.
The design is very very simple and there's nothing to shout about on the packaging. What's interesting is that at the back of the bottle, it has a measurement on it where it shows consumers rough idea on how much CO left in the bottle.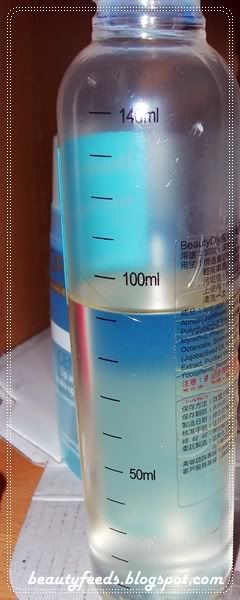 The Cleansing Oil: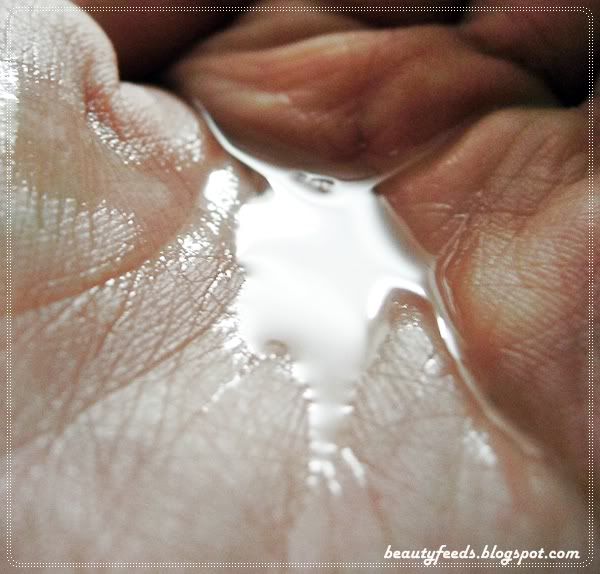 Price:
RM35+- (Price from local supplier of Niu Er's Goods) for 150ML of CO.

Overall Reviews:
I know some people uses Jojoba oil/Virgin Oil/Baby Oil and even Cooking oil (serious!) for removing their waterproof makeup / skincare. I tried those before but I couldn't stand how oily it stays on my skin and it's quite troublesome for me to keep double cleansing my face to fully remove them off my face. By using this Magic cleansing oil, my face feel moisturized instead of oiliness and I'm quite impressed!
Magic Cleansing Oil does what it supposed to do on me. I wouldn't say this is a HG product for me even though its my third bottle for now. Why I'm using this so frequently is because it helps removing those "unwanted products" on my skin, even my whiteheads is lesser! Also, a bottle of Magic Cleansing Oil can lasts me for 2-3 months, which I think it is quite reasonable & economy for me (ZA Cleansing oil last me for 1.5 months and only 100ML!). Another plus point is that it doesn't have fragrance/smell too!
The only negative comments on this is the packaging. I need to wrapped a few layers of plastic/papers to prevent spillage on my baggage when I take them to travel.
Overall Rating:

The Ingredients: