Woo hoo! I got my BBR stuff!
BBR as in Blonde, Brunette, Redhead collection from MAC.
*credits to
bjooti
*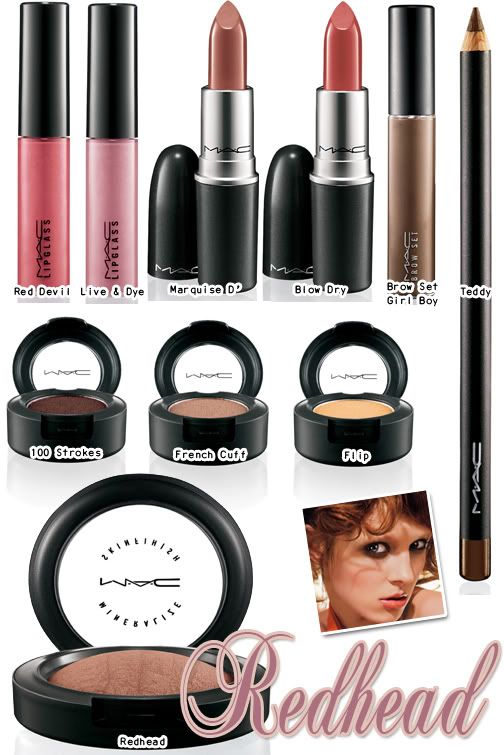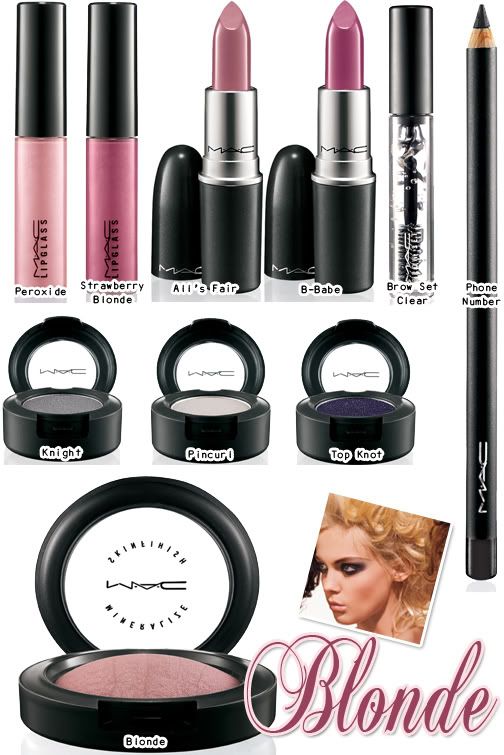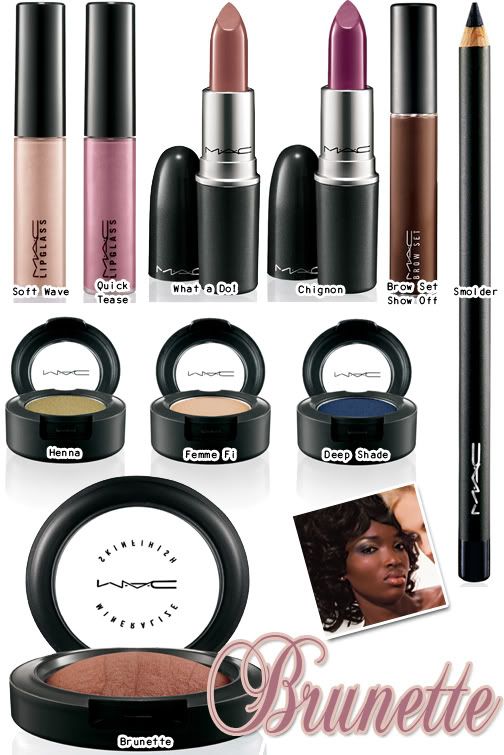 Nice right? But I only got
two
items from the BBR collection. :P
My Blonde MSF and MAC 226 brush!
The Awful Damage:
MAC 226 - RM105
Blonde MSF - RM103
I didn't buy Redhead / Brunette MSF as I do quite like the peachy-yellow/gold shimmers from Redhead and Brunette is a little to heavy for me. Blonde was great as a blusher for me as it is
super-pigmented
after I swiped them twice (lightly) on my cheeks. Definitely you should check them out instead of waiting for Hello Kitty's collection. BTW, they had launch BBR in Penang on Feb-20, so you should still be able to get them before they ran out of stock for these MSFs. Cream Team is out too @ Penang's MAC!
Some swatches that I have tried..
From BBR's lip colors.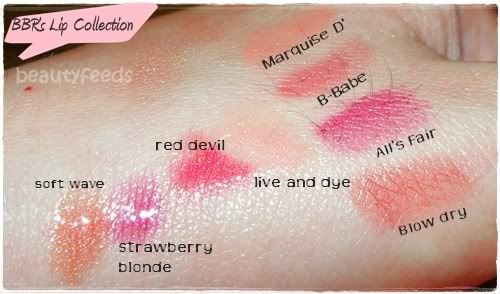 And
Cream Team's lip colors
. Their lipglass packaging is very elegant looking!I like the name "lickable" which I think it is a sexy name.. hahaha.. But I didn't bought any of them. -_-"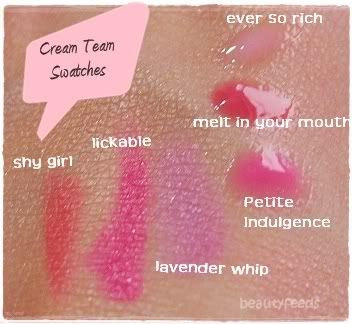 Here's my review of the Blonde's MSF..
I am loving it! Seriously, this round's MSF texture was superb. Fine and smooth, and very pigmented! If I got to know Blonde MSF first, I wouldn't sell myself off for MAC's over-rated Petticoat MSF. This is way much better than that in terms of its texture wise.
Just look at how powdery it is. Just a swipe on my fan brush!
The awesome ingredients of MSF: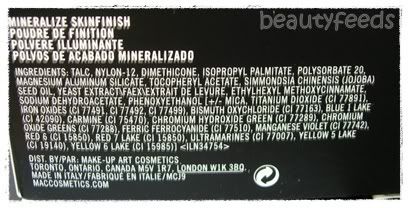 As for the MAC 226...

I haven't really use the MAC 226 brush but it sure does help me in blending (As I had a very small cease). The brush is soft too! It does shed a little when I wash them. In fact, I think most MAC brushes do shed a little though. Just like my 187 still shed after using it for 4 years. LOL! :)
The carrot-like-head..:P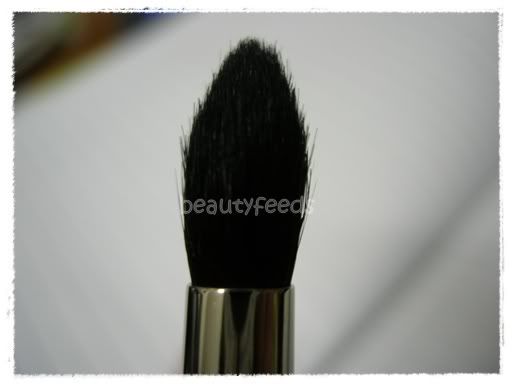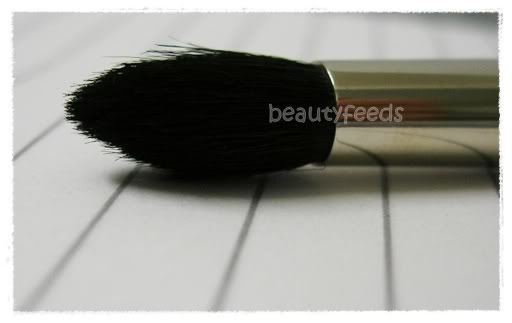 The only brush that I have that has the same shape as this was from Coastal Scents
Italian badger round cease brush
..
It is not a dupe for MAC's 226 , mind you. Why? Because CS's bristles are more compact, short and dense whereas MAC's one were more fluffy and less compact.
See how it picks up the color by just one swipe?
It really does its blending job well too! :) I *heart* it.
Overall, the MSFs are the ones that really gets alot of love this round. Definitely should check them out when you still had the chance to!