Because of this.......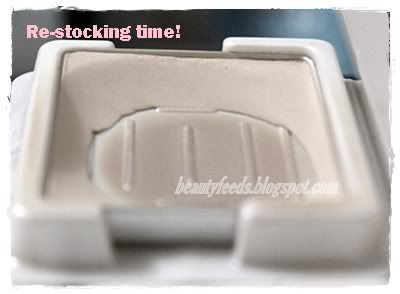 I've got a good reason for shopping.
And it was a challenging task for me, to ensure I don't buy the wrong foundation, the wrong code, and for the wrong price.
I was so previously in love with Chanel's old formula for Double Perfection Compact, and they discontinued that line. WTH!
I did bought their new formula of Mat Lumiere Compact foundation, but the powder wasn't as smooth as the previous one. I wasn't sure if I'm going to re-stock that anytime now.
I did find Shu Uemura's Natural Glow Finish powder foundation good too, and it was comparable with Chanel's previous powder foundation. But I didnt re-stock that either.
Instead, I went for this: ZA True White Two-way foundation.
I only bought the refill because I wasn't sure if this suited me well.
I am so thankful that Watson is having promo now. Just in time for me to grab this opportunity to try them!
They come with a sponge too!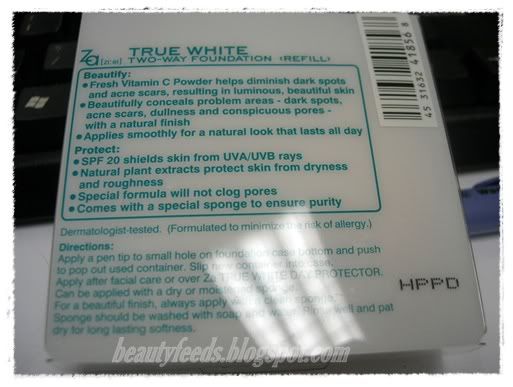 The Description of it. And the powder!
The powder has a little fragrance in it. Sweet rosey smell. Just nice.
The ZA powder foundation ingredients.
The powder is quite powdery, IMO. Just a few swipes, their logo disappeared. Just like chipsmore, "now you see, now you dont!"
Overall, it gives a matte finish!
Price:
RM33.90 Watson is having promo now: RM23.90!!
My Foundation Code
: 21
Overall Review:
No, it does not break out on me, gives good oil control, and does not streak nor oxidies too! In short, I think this is quite a good drugstore brand foundation. However, the color of the foundation has a slight orangey feel though.
Overall Rating:


Ciaoz for now!