I feel so guilty now, thanks to
Paris
I realized I have quite an amount of cosmetic stash lying around in my room. Being ignored by their owner.
One of my old favorite mascara - Skin food's Mini Curl lash mascara that I used to raved a lot in
MYB
is heading it's way to the trash bin very soon
I
always
used to love this mascara.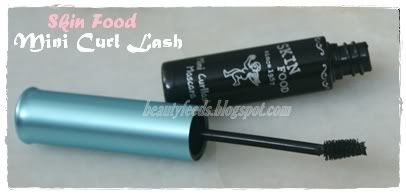 Everyone can own this mascara with its affordable price (about RM28).
Because of my lashes are so short and stubborn ,only two mascaras I have tried (in my life) will curl them up nicely. One is this one, and the other is Anna Sui's long lash mascara.
The mascara wand is pretty tiny and with it's light-weight mascara formulas, I seldom get clumpy & icky lashes sticking up together like some cockroaches legs. -_-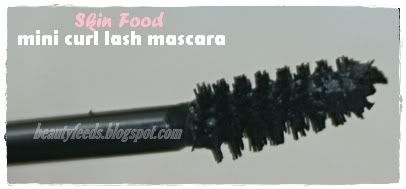 Sigh, I missed this mascara so much and after thinking back about how good the effect it gives me, now I'm itching for any tube of this.
I really need to do some spring cleaning already.