I love to do masking /masque which leaves a cooling and minty effect because of the menthol which formulates in it.
However, I did encountered a few bad experience by getting red patches on my face because of the "over"-cooling effects that they gave.
Well, I didn't really expect that from the famous ol'
Dermalogica
since their cleansing gel & hydrating masque works pretty good with me.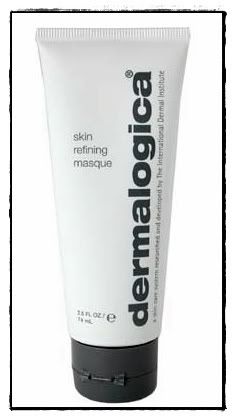 I recently got this sample and decided to try it since the sample was an "eye sore" lying on the table.

Here's the description of the product as taken from the website:

A skin-clarifying masque with oil-absorbing Kaolin and Bentonite clays plus Zinc Oxide to remove impurities and refine the skin's surface, helping to reduce oily-skin breakouts. Soothing botanical extracts of Mallow, Arnica and Cucumber help reduce inflammation while purifying Watercress, Lemon and Ivy revive dull skin. Contains no artificial fragrance or color.



How it works?



* Kaolin and Bentonite clays absorb excess oils.
* Botanical extracts of Mallow, Arnica and Cucumber plus Zinc Oxide and Menthol help soothe skin.
* Purifying Watercress, Lemon and Ivy help revive dull skin.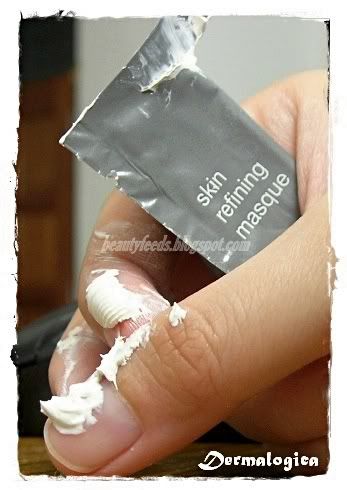 As you can see, the masque paste is quite smooth as you can see from the picture. Just like whipped cream. LOL.

Based on my personal experience, I felt a "stinging" effect (throughout the 10 mins)after the masque was spread onto my face and I think it is because of its cooling/menthol ingredients in it.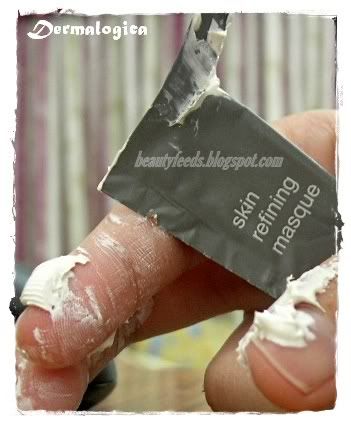 I also did get a slight rosey-red patch on both of my cheeks after the masque is rinsed off.

However, the after-effects of the product did gave my skin a

smooth & cleansed

feeling of it. I can also see my

pores are tightened

up and blackheads are seemed to be not so obvious anymore.

Do note this is just a trial experience of mine, which is only a one-time effect, I guess. Well, I do think everyone's experience is different as we do not owned the same type of skin.
PS: I strongly recommend seeking professional advice or seek a dermatologist before getting this product though.



Overall Rating: