I haven't talked about this cleansing oil before as I have
other alternatives
now and then. However, when Jusco was kind of having a "clearance sale", I quickly grabbed them without even think twice because...
.
.
.
.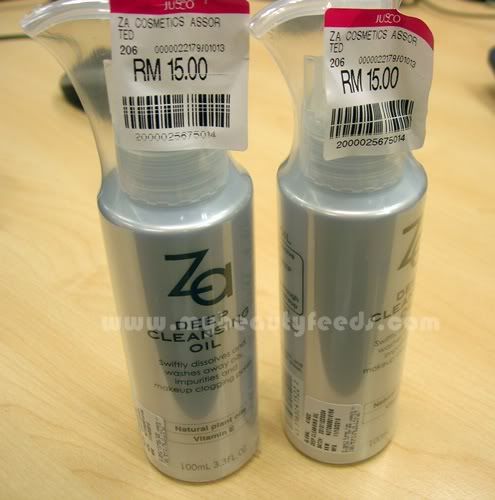 It was cheap okay!! 100 ml for RM15 = 15 cents per ml. =P
I've double & triple checked and these were manufactured somewhere on Oct / Nov 2010. So, it's still new! If I'm not mistaken, the local drugstore sells them around RM23.90 to RM30? I'll update again on the price for this.
So yeah, let me introduce you to my old lover, ZA Deep Cleansing oil.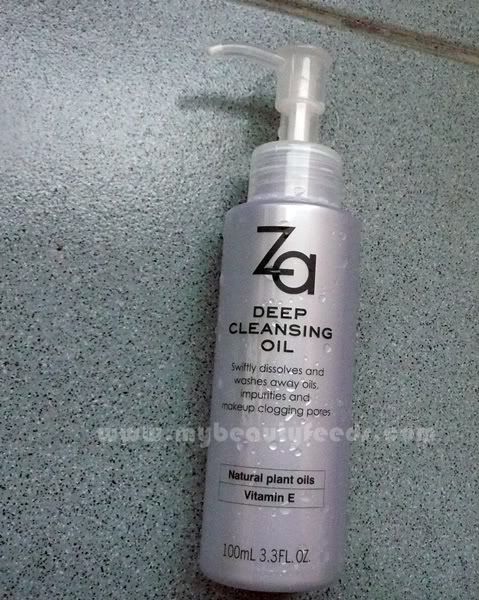 Came in the little size of 100ml.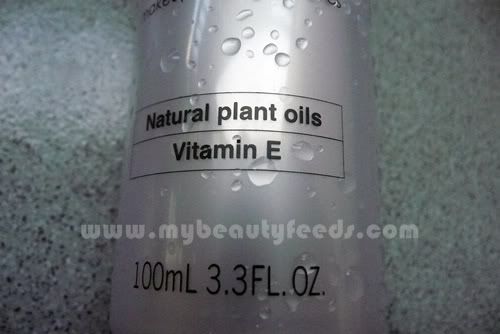 The description on the bottle.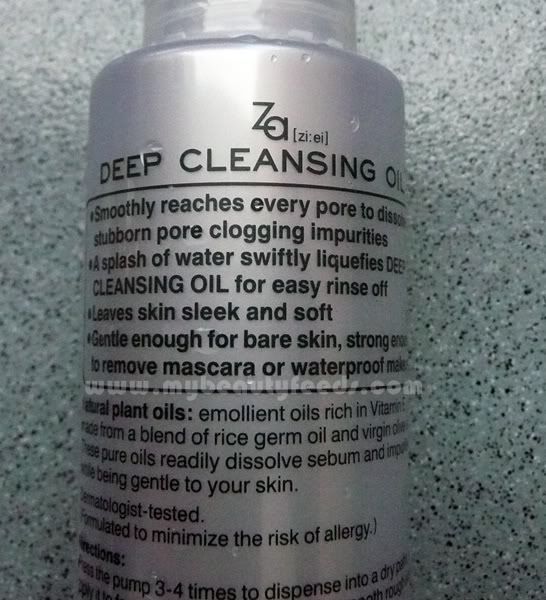 Directions for you to use them.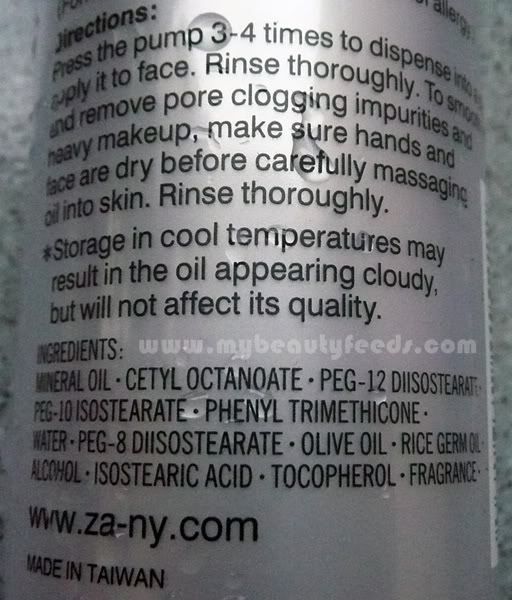 The consistency wise of this cleansing oil...
My thoughts:
As you can see, the texture and consistency of this cleansing oil is runny and not thick. This is one of the reasons why I love it. For me, it works great and it is very easy to emulsify the cleansing oil when water came in contact with it. As for whether it works on waterproof make up or not (ie. mascara), I only uses eye makeup remover instead of cleansing oil, hence I'm not able to tell you whether this works or not.
On a downside, because of its runny texture, I sometimes do pump more than I used to compared to my other
cleansing oil
. Also, it has quite a strong fragrance (that smells something like rose (i think) to it. Other than that, I'm liking the product as it does its job.
One side note:
Please use this with dry hands on dry face
!
Also, after slowly (and lightly!) massage the cleansing oil onto the face, DO NOT splash water onto your face
(I know the description on ZA says a "splash of water" liquefies the Cleansing Oil).
Instead, wet both hands with water and then slowly massage again on your face to emulsify the cleansing oil. Repeat 2 to 3 times (or more) until you don't see the "milky" water on your face/hands anymore. Then you are good to go with another follow up with a normal cleanser to double cleanse your face. Trust me, if you do this steps correctly, you won't even feel the "oily-ness"
(or have anymore cleansing oil)
on your skin.
Overall, I'm glad I did grabbed the two bottles that cost only RM15 (each!). It does bring back my old memories and reminds me how much I was "attached" to it in the past (and in the future now). =)