Hie hie, this will be my last post of 2009! :D I know many bloggers by now are doing "good bye posts" to 2009 but please bear with me before I greet Happy New Year to everyone! :P
For now, I hope Cellnique doesn't keep everyone "too warm" though. haha.
Im not going to talk about the masque or serum, so don't worry. :D I'm going to review something else that they sent to me earlier this month - Cellnique Intensive Hydrating Oasis Gel.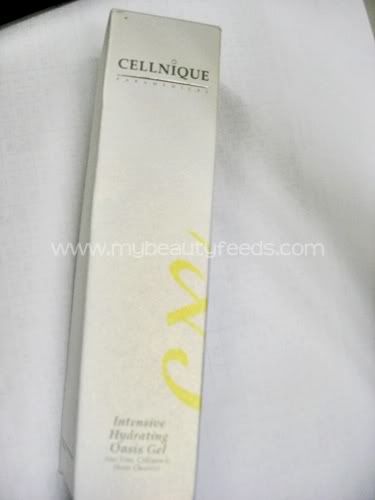 Intensive Hydrating Oasis Gel was previously known as Oasis Soothing Gel, and do you know that this is the only moisturizer that came in a tube form?
! (that's what I noticed in their website
HERE
)
. This product is also one of their
best seller
too! Wow!
This is how it looks like.
I noticed both of their
intensive + soothing hydrating masque
and the oasis gel has the same packaging.
The back of the tube.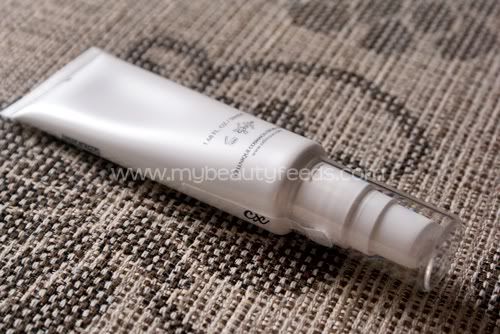 I loved how they package things this way. super hygienic. *thumbs up!*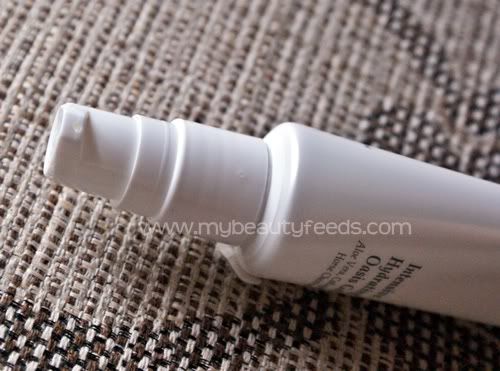 And their quality seal too! Making sure the tube is not opened. ;)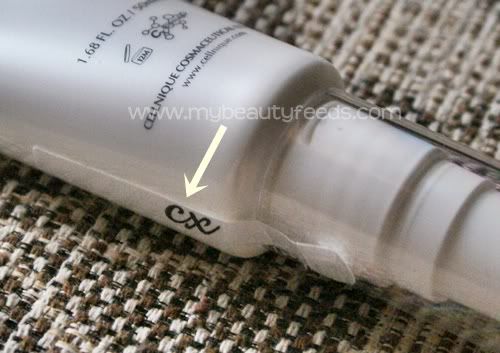 In case you are wondering how big this is... here's a fun photo for you. :D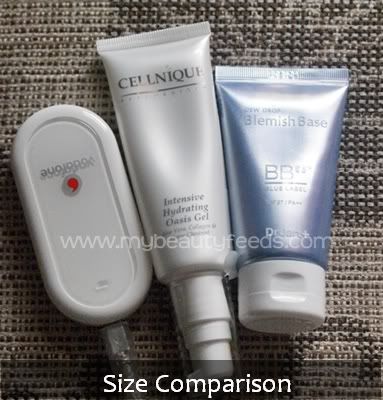 Okay, let's get to the main point now. Here's how the gel looks like.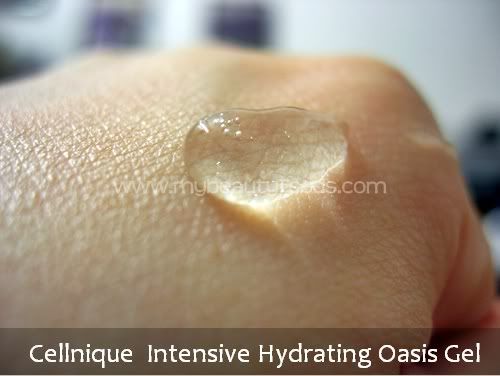 Does it remind you of something??????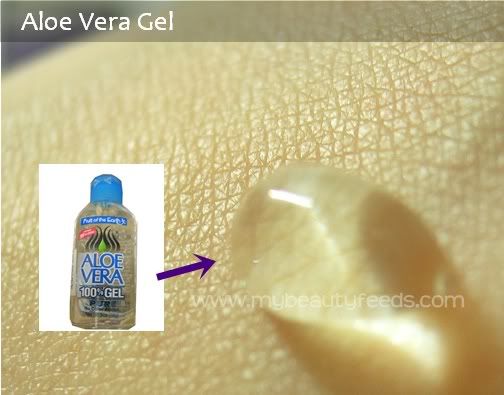 haha!!
Don't you think they just looked alike? ....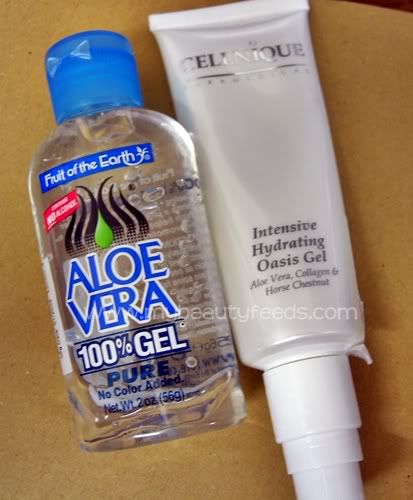 Well.. maybe not from their packaging! ha!
Anyway, the gel really reminds me of aloe vera when I first used it during my travel to India. It suited the purpose of traveling because of its convinient size (50g), and also a good timing for me to try out whether if this really works under the hot & humid whether in India.
Here's some info about the product from
Cellnique.com
's website:
It says:-
A soothing and calming, highly concentrated, Aloe vera gel-based formulation designed for all skin types. It is further enhanced with the infusion of witch hazel, horse chestnut, and marine collagen to deliver an ultra-effective moisturizing formula. Contains no diazolidinyl urea.
And this gel helps skin that are:
Dehydration • Sensitive • Open pores • Enlarged pores • Congestion • Scars • Acne • Blackheads and whiteheads
Sound's good right? The pictures below sounded even better!
| | |
| --- | --- |
| Aloe Vera Extract | Aloe vera extract has been used for thousands of years to heal burns and injuries. Research has confirmed that the extract has anti-inflammatory properties and promotes wound healing. Due to its polysaccharide and sterol content, Aloe vera acts as a water-binding agent, resulting in soft, smooth and supple skin texture. |
| Marine Collagen | Marine collagen provides excellent water-binding properties. It works well to promote skin hydration and suppleness. |
| Witch Hazel Extract | A plant extract with toning and astringent properties. It also helps to promote healing, reduce inflammation and has anti-irritant properties. |
| Horse Chestnut Extract | Horse chestnut extract acts as an astringent. It also has the ability to stimulate blood flow. |
off topic: I didn't know horse chestnut looks like that.. haha :)
The product: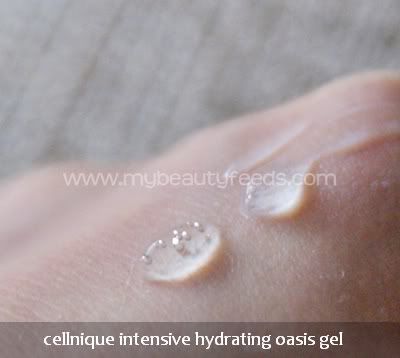 Price:
USD43 @ Cellnique.com
or RM129 @ any
Cellnique authorized dealers
My thoughts:
I like it! During my first encounter with the oasis gel, I was quite "disgusted" with it. The reason being is because it felt like silicon and the aloe-vera-kind-of-gel leaves a little stickiness behind after application. At that time, I felt like my skin doesn't feel like "absorbing" the gel, leaving the surface feeling "sticky" and "weird". Somehow the feeling just subside after 5-6 times of trying, and that's when I can feel the stickiness "sort of" subside already.
It's very hard to describe how skin care works on every person, but I hope the "skin moisture meter" helps abit here. :)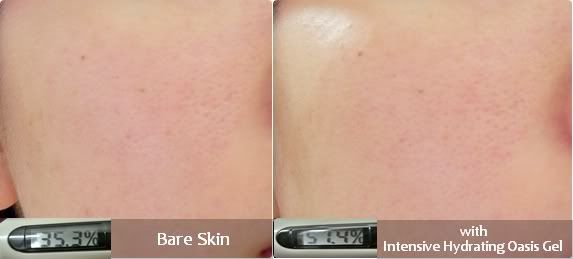 note:
I actually wore this alone after cleansing my face without toner and serum.
This is the "after" result:
Not bad right! The moisture level is still high. BTW, actual skin moist level for every person is usually at least 35% and above)
Cons?
The packaging. Yeah, I know. I said I liked the packaging before but do you know that you have to put this product up-right so that the product can actually flows down to the pump area? I actually thought I used up the gel when I couldn't get the gel out after I came back from India. -_-
Overall, it is an okay product, not something I would loved over my
HG moisturizer
(haha). I would recommend this to people with normal-dry skin and sensitive skin. But I wouldn't recommend to those with oily skin though as it doesn't have any oil-control properties in there. :)