Geez. Lately I have been buying quite a number of foundations. ZA, Dior, and now MAC.
As if I changed my skin everyday. LOL.
Because of Dior's foundation color doesn't suit me well, I donated my money in return for MAC's mineralized loose foundation instead.
Damn terror la. Match my skin tone well. So unbelievable.
The packaging looks so cute. Like a super-mini milk bottle. hehe.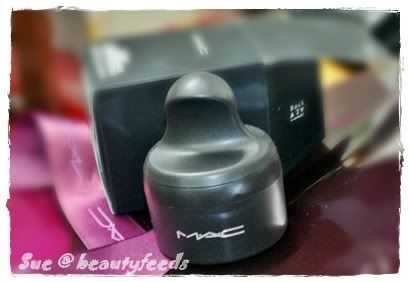 This loose foundation is a permanent line for MAC . So it won't be going anywhere, anytime soon (for now). And you can also find them in
MAC's webbie
.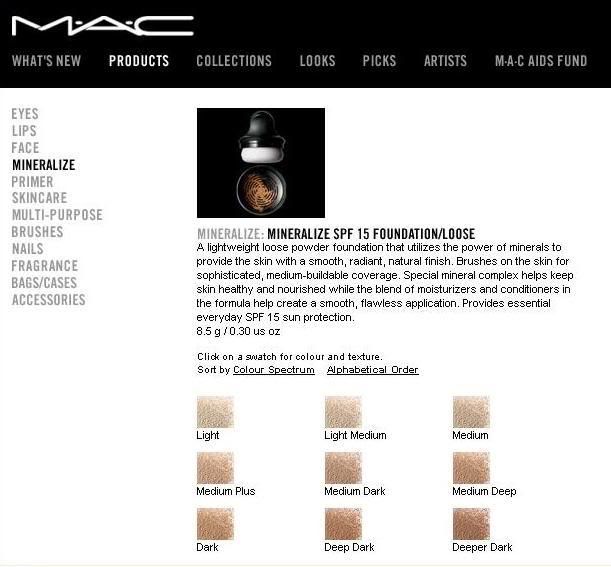 The interior.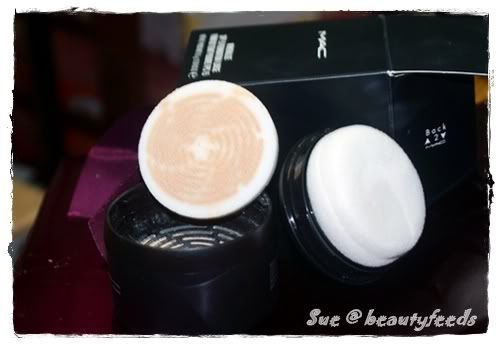 The sponge is attached to the cover of the foundation, and it also comes with an extra sponge too.
Price: RM125
My Shade: Light Medium
Overall review:
Well, like I said, it matches my skin well. No break out so far (**touch wood**), and it keeps oil at bay too! Best of it, it does NOT oxidies on me. YAY! I used to read reviews mentioning MAC's foundation does cause breakout, orange face, etc. But thank god I don't encounter any of it.
And on the negative side, the sponge is a little not so hygiene. Imagine after you applied the foundation on your face, the sponge goes back in again with the foundation.
And also, the sponge is a little difficult to use, would recommend a kabuki brush or a powder brush for this.
Overall rating:

Almost my HG, minus the sponge applicator part! Well done, MAC!