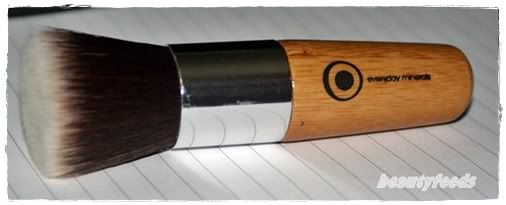 Lookin' familiar?
Yes, it is from Everyday Minerals. This brush got so much raves from bloggers & vloggers.
And my hand got itchy after looking at all those comments and reviews.
So I got it, finally.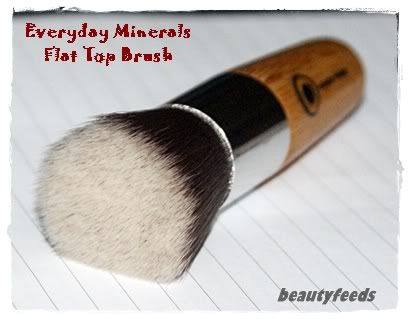 Look how dense it is!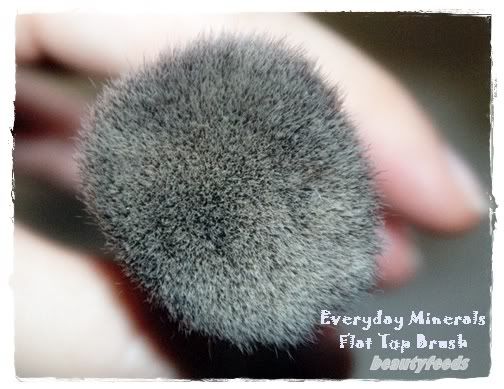 Fullness of it! And the bristles were really soft as proven by all the vloggers, if you watch them on youtube.
It is made of synthetic hair. Don't believe? See this...
I don't think we can actually guess they are synthetic or not from the website though.
And now Everyday Minerals' Flat top brush went out of stock from their
website
.
Price
: USD10
* You can also get them from Lovingminerals.com (if you reside in Malaysia / Singapore) for RM38
Overall reviews:
I feel that this brush really worth the dollars. The bristles are really soft and it doesn't feel pokey on the face. And also, the brush is useful for those who are using loose powder or mineral foundation. I used them for my powder foundation though. By using this brush, my foundation also spreads on smoothly on my face and you can see how amazing the results were, just like a canvas. (I don't mean my face is like canvas.. LOL). It does not stain or bleed too when I wash it.
However, upon drying after washing it, I feel that it takes about 2 days for it to dry completely. I think it is because of the density of the brush that makes it harder for it to dry normally (my definition of normal = 0.5 - 1 day) compared to my other brushes.
Overall rating
: